This Venice Train Will Take You On The Champagne Trip Of Your Dreams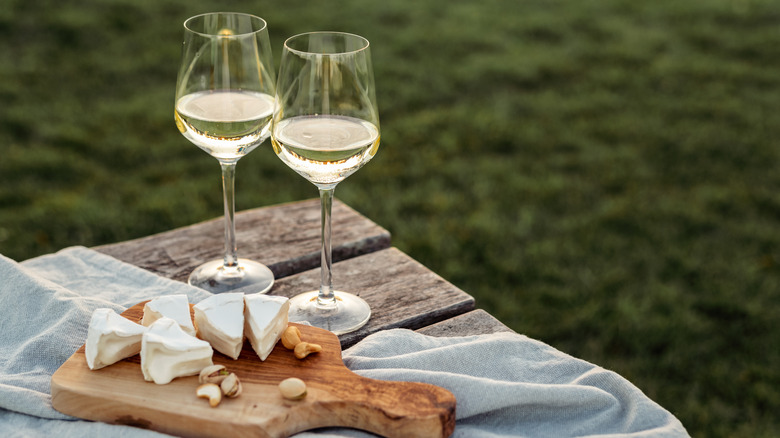 Slava Zolotko/Shutterstock
If Agatha Christie's description of the legendary Orient Express wasn't enough to make you add a trip on the famous train to your bucket list, the many film renditions of her book might have done the trick. Long before private jets were a thing, the Orient Express provided a luxe and glamorous means of travel for wealthy nobility. The original Simplon–Orient-Express that most books and films talk about, however, shuttled between Paris and Istanbul for 80 years until it was discontinued in 1977, according to Britannica.
For modern travelers, a new version of the Orient Express called the Venice Simplon-Orient-Express was launched in 1982. Fans of the Orient Express tales will be happy to know that each of the new train's 17 carriages is in fact restored from the original train, according to CNBC. The regular schedule of the Venice Simplon-Orient-Express involves going back and forth between Venice and London, with several stops at European cities in between. The luxury train has a new package in honor of champagne maker Veuve Clicquot's 250th anniversary this year as well, and it sounds like a dream for champagne lovers, according to Food & Wine.
Wine tours, fancy dinners, and glamorous balls are on the menu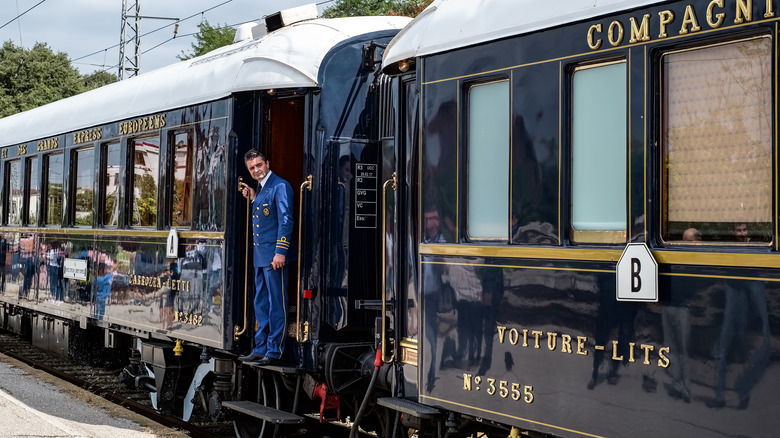 Roberto Sorin/Shutterstock
Per Food & Wine, the 2-night trip begins on June 5 with a guided tour through Veuve Clicquot's wine cellars in Reims, France. Guests get to enjoy a stellar lunch with a flute or 2 of champagne of course, after which they can hop onto the Venice Simplon-Orient-Express. The train will whisk travelers away to Venice all while they enjoy a 4-course paired dinner, prepared by "Top Chef" winner Jean Imbert.
After a sunrise in Austria (with more champagne for breakfast perhaps), guests are transferred to the Cipriani hotel in Venice via a boat ride where a sunset ball and more bubbles await. A Twin Cabin package for 2 will set you back about $8,430 per person, while a Cabin Suite package with a special breakfast spread costs $14,280. The Grand Suite package is priced at $29,240, and it includes an extra night at Veuve Clicquot's Hôtel du Marc.
While the Venice Simplon-Orient-Express promises to be a treat for champagne lovers, a brand new Orient Express La Dolce Vita is set to launch in 2023 as well, according to Conde Nast Traveler. Six different trains will cover a total of 14 regions across Italy. The Dolce Vita train intends to show guests lesser-known parts of Italy through excursions, like truffle hunting and village walks — all with a touch of Orient Express style glamour.