Joey Fatone Shares The One Chef He Would Love To Have Cook Him Dinner - Exclusive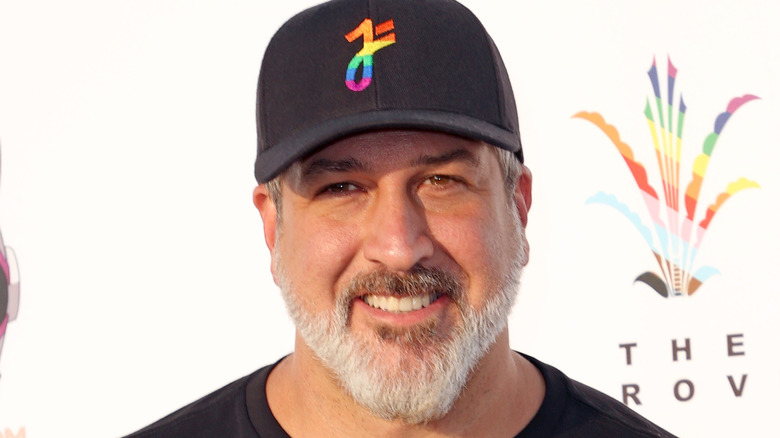 Kevin Winter/Getty Images
Joey Fatone is a man of many talents. Of course, he's most well-known as one of the five members of the uber popular boy band NSYNC who took over the radio waves and spawned a lot of fanfare in the '90s and early 2000s. Today, Fatone is also known for his work on multiple television shows, serving both as a host and a contestant for a number of series.
In addition to his background in the entertainment industry, Fatone is also quite the foodie and has made appearances on Food Network, like cooking with Guy Fieri (per IMDb), and he even opened his own food truck, called Fat Ones, in Orlando. Now, he has a calzone named after him through a partnership with sub giant Schlotzsky's. Fatone's Italian background, coupled with watching his dad cook in the kitchen, he has said, sparked his love for food and he never looked back.
With such a passion for great eats, we had to find out who he would consider to be his top chef. In an exclusive interview with Mashed, Fatone revealed the one culinary star he would love to have cook him dinner.
Joey Fatone is a big fan of Bobby Flay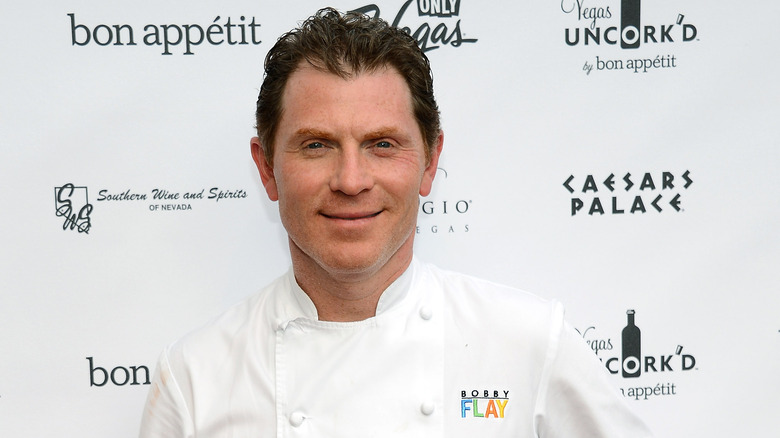 Ethan Miller/Getty Images
If you were asked about the one famous chef that you'd love to have cook you dinner, who would it be? Would it be for a specific meal they're known for, or perhaps a favorite type of cuisine? For many people, it'd be hard to narrow down. But for Fatone, his first choice would be none other than Bobby Flay.
Best known for his appearances on Food Network shows such as "Boy Meets Grill," "Iron Chef America," and of course, "Beat Bobby Flay," the star chef has been cooking up incredible dishes for years, so he's a great pick for a star-studded dinner. "I've had Guy [Fieri] cook dinner many times, he's old news, whatever," Fatone said jokingly. "Never had Bobby Flay cook me dinner. That'd be amazing." For a few other close seconds, Fatone also mentioned Geoffrey Zakarian and Alex Guarnaschelli. But ultimately, his top pick for a sit-down dinner with a great chef would definitely be the man that's hard to beat. "It's more or less hopefully getting Bobby. Come on, Bobby," said Fatone, adding that they could have great dinner conversation since "he's from New York, too."
The new Schlotzsky's line of freshly baked calzones is available now, including the limited-time Fatone Calzone. You can also follow the newly-christened Joey Calzone on Instagram.