Valerie Bertinelli Opened Up About Her Love For Eddie Van Halen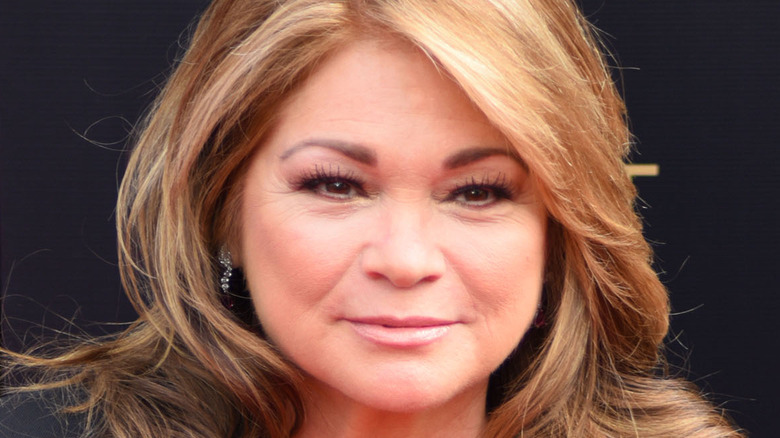 Michael Mattes/Shutterstock
If her appearance on "The Kelly Clarkson Show" tells us anything, Valerie Bertinelli is incredibly honest in her new book, "Enough Already." In it, Bertinelli takes readers on her inner journey to find peace and acceptance with her body in a world full of external pressures to look a certain way. It seems she also wears her heart on her pen as she describes the deep love she shared with her late ex-husband Eddie Van Halen. On the show, Bertinelli said the pair, who created a son named Wolgang together, "reconnected" in the final years before Van Halen died of cancer in October 2020. Their love for each other, albeit perhaps not romantic, transcended their divorce.
USA Today reported that despite the differences that ended their marriage, Bertinelli described having a unique closeness to the legendary guitarist. "I just don't feel like I've ever been loved like that, in that way, from anybody else. I just feel a connection with Ed that I've never really felt with anyone else," she said. Bertinelli also recalled that while she didn't intend to concentrate on her grief surrounding Van Halen's death in "Enough Already," she found the process of writing about it "very cathartic," adding that she believes he was one of her soulmates.
Valerie Bertinelli still feels Eddie Van Halen's presence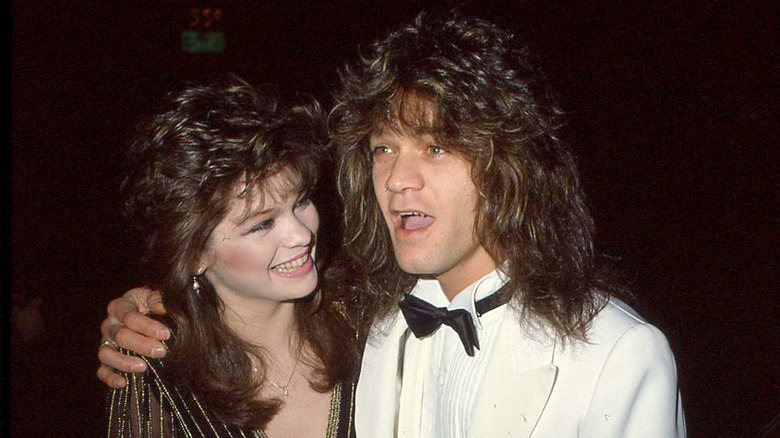 Kevin Winter/Getty Images
Speaking on "The Kelly Clarkson Show," Valerie Bertinelli opened up about a specific moment after Eddie Van Halen's death during which she felt he gave her a sign that he was still with her. They had made a pact that when she saw a certain number of birds – she couldn't remember if it was two or three birds – that she would know he was with her. One morning while looking out her window, she saw three birds, but because she couldn't remember exactly how many birds the pact involved, she asked him to send a whole flock if he was with her. Immediately, a flock of about 20 to 30 birds flew past the window. "I got goosebumps. It's like, 'Oh, Ed. Okay, cool. You're here,'" Bertinelli said.
The former "Hot in Cleveland" star also posted the interview with Clarkson on her Instagram account where fans had the opportunity to comment and show their support. "That was a great interview. Love the stories about Ed sending you signs. Just shows how much he wants to be with you forever and always. I believe and find it so comforting," wrote one user.