Why Carrabba's Italian Grill May Be Making A Big Comeback In 2022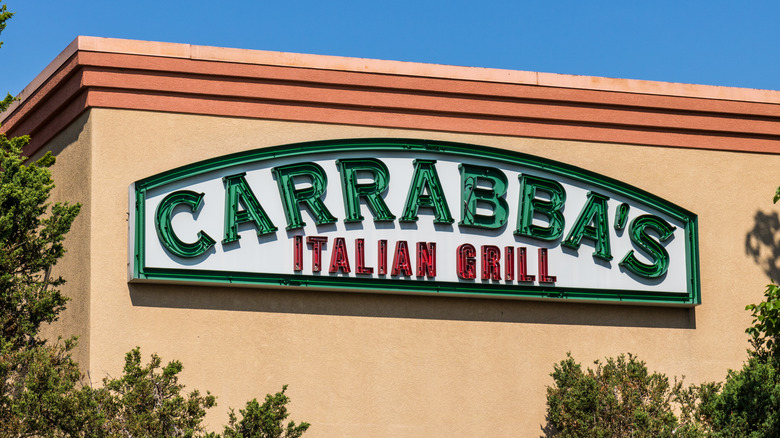 Jonathan Weiss/Shutterstock
At the start of the COVID pandemic, the hustle and bustle of the restaurant scene went from a boisterous bevy of activity to almost an eerie silence. Tables sat empty and were replaced by to-go containers or even shuttered doors. While CNBC reported that the "National Restaurant Association suggests it will be a year or more before conditions return to normal," many of the once-favorite dining locales may never turn their lights on again. However, at Carrabba's Italian Grill, there might be an even brighter light at the end of their proverbial tunnel.
In 2019 FSR reported that Carraba's Italian Grill wants to be known as the "great neighborhood restaurant." While that sentiment sounds inviting, the impact on its bottom line depends not only on the customer experience but the value the menu offers. By focusing on factors including "superior food and service, delivery and other off-premises, family-geared initiatives," the company started the slow climb of improving its same-store sales percentages. And, now as restaurants re-emerge from the pandemic restrictions, it seems that an even greater path toward success is around the corner.
Are more people craving Carrabba's Italian Grill?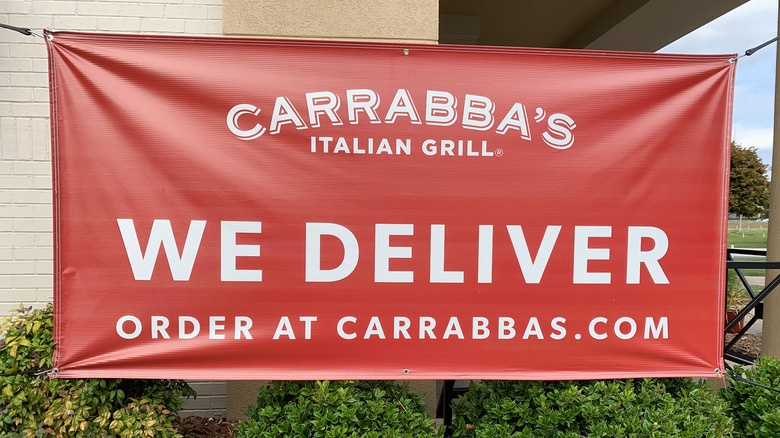 J K Laws/Shutterstock
After too many nights cooking at home, the idea of an Italian feast prepared and sitting at the table could be the delicious answer. While grandma might have loved spending all day Sunday on that family gravy, others prefer to order, take out, and serve. As Eat This, Not That! reported, Carrabba's Italian Grill might benefit from all those to-go orders. Specifically, the publication states that "same-store sales jumped by 10.3%" for the fiscal quarter ending in December 2021. In addition, catering sales soared up 46% since 2019.
While the reason(s) for the increase in sales and the spike in the catering business is unclear, the reality is that the findings are positive news for the Italian arm of the Bloomin' brand. Whether or not diners are sitting at the table, there is food going out the door and money going in the till. As casual dining restaurants continue to etch out a niche in the busy marketplace, they can rely on innovative drive-thru options, digital ordering, and even virtual kitchens. While Restaurant Business reported that Bloomin' CEO Dave Deno refers to Carrabas as a "whole new business here that we've never had before," it seems that some good can grow from the downturn in the restaurant industry. Maybe the seeds to grow will start blooming for more establishments in the near future.