Here's How Popeyes Lost Ownership Of Its Own Recipes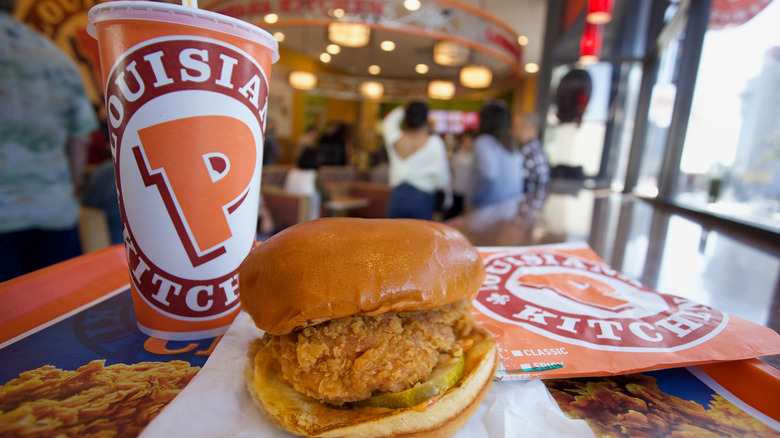 Elliott Cowand Jr/Shutterstock
From Popeyes' traditional fried chicken to its instant-classic chicken sandwich, it's undeniable that the well spiced, crunchy breading is largely why Popeyes chicken is so delicious. But surprisingly, for more than two decades, Popeyes had to pay another company millions of dollars per year to be able to use its own recipes. 
Before introducing the cajun fries and biscuits that are so popular today, the original Popeyes menu looked completely different. The restaurant sold fried chicken, of course, but also clams, liver, chicken tacos, pudding, and more. Most of these were phased out over the years, but original offerings like corn on the cob and apple pie still remain Popeyes classics.
There are even plenty of strange urban legends surrounding Popeyes, from fictional vampires to claims of drugs in the food, though these have been debunked (via Snopes). Popeyes continues to be popular — even as the food service industry took a hit during the early days of the pandemic, Popeyes' same-store sales jumped by 40% in 2020, per CNBC. So why, from the mid-1990s until 2014, did Popeyes not own their own secret formulas for their famous fried chicken?
Why Popeyes had to buy back their own chicken recipes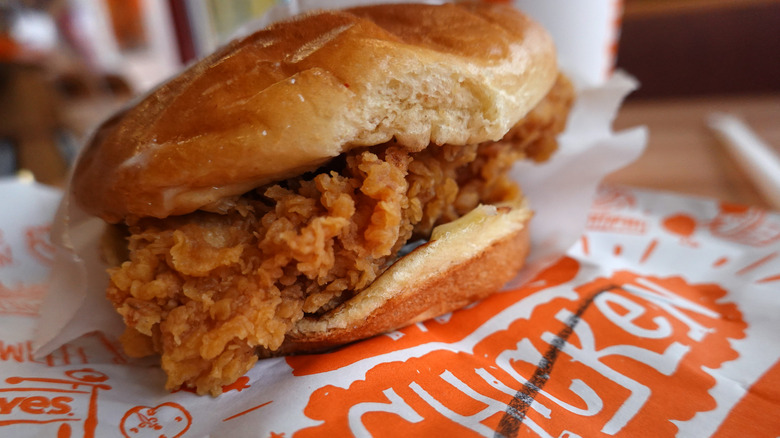 Scott Olson/Getty Images
The story of how Popeyes lost control of their own secret chicken recipes begins in the late 1980s. In 1989, founder Al Copeland purchased competitor Church's Fried Chicken, but couldn't pay back his creditors in time and was forced to declare bankruptcy in 1991, per the Tampa Bay Times.
Then, in the early 1990s, Popeyes reorganized and Copeland was forced out as CEO, although he kept up a flamboyant lifestyle, according to The New York Times. However, it was not the company that owned the rights to the chain's famous recipes — it was Copeland himself. Even after he died in 2008, Popeyes continued to pay Copeland's estate royalties to the tune of $3.1 million a year to license the recipes.
Finally, in 2014, the company forked over $43 million to buy their recipes outright, Slate reports, regaining control of their own "core recipes." Despite all this, there's still part of the Popeyes brand that Popeyes doesn't own. The company run by Copeland's estate, Diversified Foods and Seasonings LLC, still controls the rights to Popeyes spice blend and supplies the secret formula back to Popeyes restaurants — presumably at a cost.