The Taco Bell Item Anna Kendrick Has Been A Fan Of Since 2012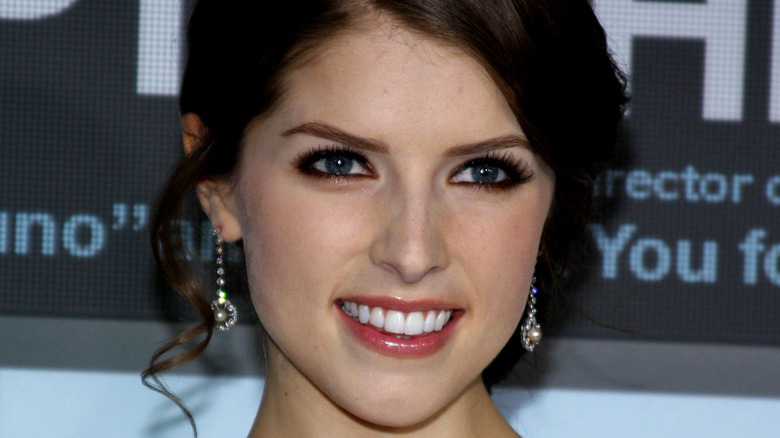 Tinseltown/Shutterstock
Just because you live the life of a celebrity doesn't mean you don't enjoy the occassional fast food fix. Anna Kendrick is no different, and the "Pitch Perfect" actress loves her Taco Bell. When Kendrick isn't singing the cup song or preparing for her next movie role, you might spot her at the quick service restaurant. Kendrick openly admitted she loves all things Taco Bell, telling late night talk show host Conan O'Brien, "I love Taco Bell ... It's like a dirty thing that I love Taco Bell so much" (via YouTube).
Kendrick went on, hilariously revealing the way she likes to visit the fast food restaurant. She said, "I cannot, cannot eat Taco Bell before midnight. It's like a reverse Gremlins thing ... It has to be under the cover of darkness in my car. I drive out of my way for the one with the drive-thru ... and I'll just eat it in the parking lot in my car."  Her love for the chain is definitely relatable to everyone who loves a taco supreme, which is likely many people — even Dolly Parton has a go-to Taco Bell order and Justin Bieber has had his photo snapped holding bags from the restaurant (via US Magazine). The question remains: What does the star like on the menu?
Anna Kendrick would choose Ariana Grande over Nachos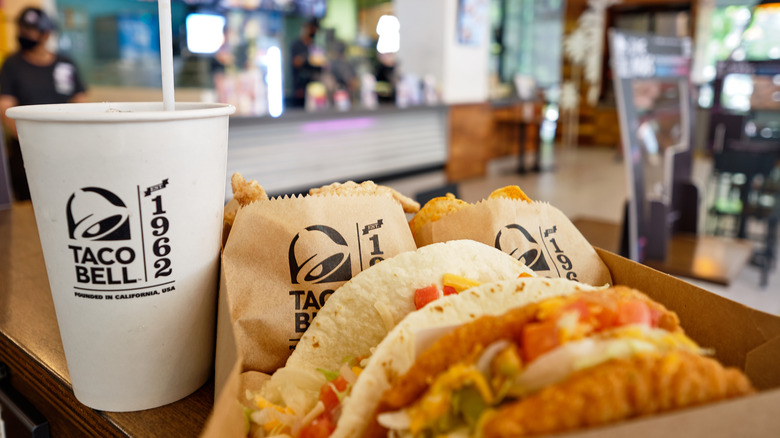 KULLAPONG PARCHERAT/Shutterstock
Anna Kendrick's love affair with Taco Bell is not new. It can be traced all the way back to 2012 when the voice of Poppy from Dreamworks animated film "Trolls: The Beat Goes On" professed her admiration for the Mexican-inspired food chain's Doritos Locos Tacos, taking to Twitter to share, "Just tried taco bell's doritos taco. I can see why they sold 100 million of these already. This is no joke." Kendrick has been smitten with chain ever since.
But Taco Bell shouldn't get too comfy in this relationship with the Academy Award-nominated actress because if it came down to Ariana Grande and the chain's nachos, Kendrick would say, "See ya later," choosing the singer over the chips and melted cheese menu item. Kendrick told L.A. Magazine when quizzed on this subject, "I'd commit several murders to keep certain Taco Bell menu items in the world. But. Eating nachos while driving: risky. Eating nachos at home: soggy. Ariana Grande: always perfect. So Ariana Grande, and I'm going to stick to my Gordita Crunch. It's the perfect food because it's all the textures."