How Valerie Bertinelli Really Feels About Judging Kids Baking Championship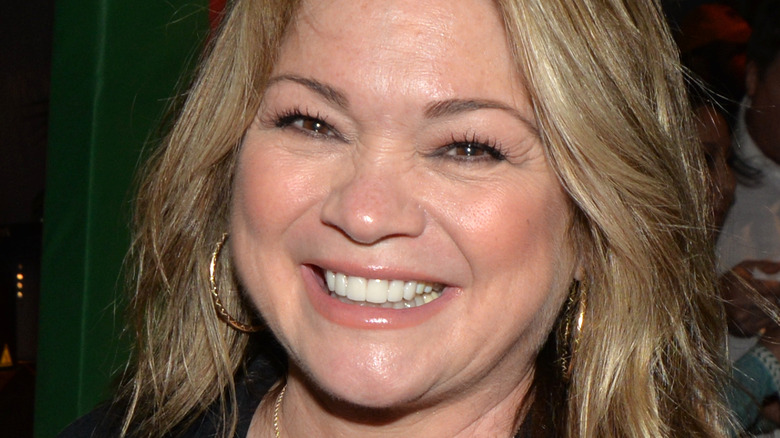 Manny Hernandez/Getty Images
For actor, TV personality, and chef Valerie Bertinelli, food is an integral part of her life. According to Good Housekeeping, she has fond memories of family members making delicious meals from scratch and teaching her how to do the same by leading through example. She recalls, "All I remember is my nonna making, you know, a cup of tea and her serving it to me fresh. And my mom, our cute little kitchen was her office...she just did three meals a day, no microwave, using fresh, fresh ingredients." 
The celebrity chef's love for cooking has inspired a tremendous career and she has juggled many roles through the years. But, has any TV stint been more challenging than co-judging the "Kids Baking Championship" with Duff Goldman? In a 2019 interview, Bertinelli told BUILD series that the show brings out the maternal side of her and she also revealed of the kids, "They all kind of blow me away. They blow me away every season." And these feelings may be why she told Food Network in a 2015 interview that choosing who has to go home is "horrible" and "awful." 
Valerie Bertinelli adores both the contestants and Duff Goldman
John Lamparski/Getty Images
It's true that Valerie Bertinelli cannot stop herself from rooting for all the contestants on the "Kids Baking Championship" and feels that it's important to encourage them whenever she can. In a conversation with BUILD Series, she said that her maternal instincts are rather strong during the competition, explaining, "The mother in me comes out pretty well...I can definitely be encouraging and the honest part is because I want them all to win," (via YouTube). Not only does she want to support the kids, sometimes she wants to dive in and help them, which is something the producers of the "Kids Baking Championship" just won't let Bertinelli do.
However, the "Hot in Cleveland" star understands that the kids have to work independently, and tells Food Network that "is that the way the world works is not everybody can win. So you do your best, you try your best, you give it your all, and if you still don't make it, it's OK. You can try harder next time and for anything else."
In the interview, Bertinelli also reveals what it's like working with Duff Goldman on the "Kids Baking Championship," stating "I love Duff. I just love him."