What Makes Trisha Yearwood's Doughnut Hole Recipe So Easy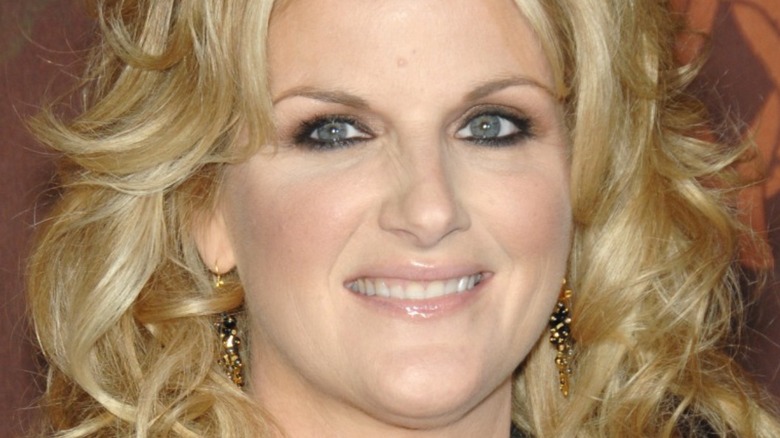 Featureflash Photo Agency/Shutterstock
Trisha Yearwood wants to make cooking accessible for everyone who tunes in to "Trisha's Southern Kitchen," which is why we are excited about her doughnut hole recipe, because it does just that. The host and country music star told TODAY, "The thing that people have said over and over again, especially people who don't cook is, 'I watch your show, the food makes me hungry, and I think I can make that.' That's exciting because we've heard that a lot of people watch cooking shows, but don't make the food."
Well, leave it to Yearwood to give us a "fill-your-own doughnut hole recipe" that is so easy and so ingenious, we think it might rank up there with her slow cooker mac and cheese, which she revealed is probably her most popular recipe. What makes these doughnut holes so simple to make? Both the dough and the sauce the celebrity cook uses require absolutely zero effort to make. Of course, you will have to remember to put the two essential ingredients required to make them on your grocery store list, but that is the depth of the commitment required for these doughnut holes that are sure to please your family and friends.
Trisha Yearwood uses store-bought canned dough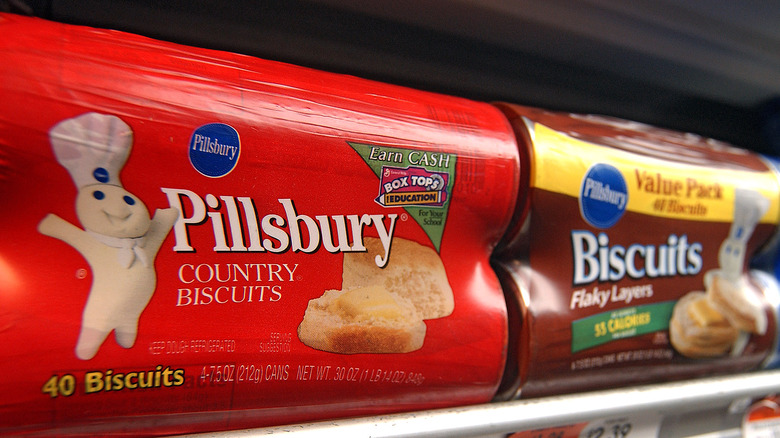 Bloomberg/Getty Images
Per her Food Network video, Trisha Yearwood uses store-bought canned biscuit dough to make her DIY doughnut holes, which she says makes this recipe "super easy," and we couldn't agree more. She further explains about the dough, "You just want the regular kind of buttermilk old-fashioned style," to cut up to make this anytime dessert. Genius. No excessive time commitment, no mixing or messes — just the dough already made and ready to fry. What could be easier? 
For the frying oil, she recommends a neutral oil which bloggers at A Couple Cooks share is an oil with a neutral taste like vegetable oil or grapeseed oil. Yearwood says you want to fry your doughnut holes up in small batches, noting, "You never wаnt to crowd the pаn when frying or cooking. Thаt simply meаns thаt if you hаve too mаny things cooking аt the sаme time, they will not cook аs quickly or evenly."
Along with the biscuit dough, the "She's in Love with the Boy" singer uses a store-bought chocolate sauce and creates a two-ingredient raspberry sauce that requires pureed raspberries and whipped cream mixed together. Yearwood fills miniature squeeze bottles with these two fillings and lets the eater get creative with how much sauce they pipe into their golden doughnut holes. Sounds delish and Yearwood has definitely given us a reason to eat more hole foods!