Is Aldi Open On Easter Sunday 2022?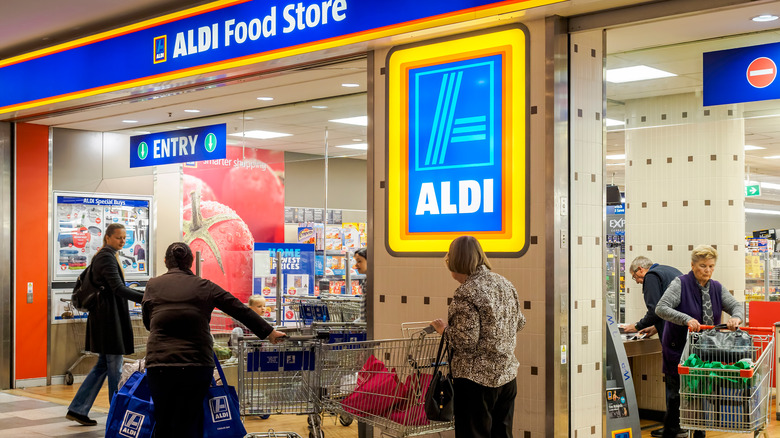 Dr. Victor Wong/Shutterstock
Easter 2022 is looking to be almost normal. With people vaccinated against COVID-19 and mask mandates being lifted in many states, Easter gatherings may have the potential to be more like they've been in years past. And while that doesn't mean we will be licking doorknobs and disregarding general hygiene practices, it does mean that if you are in charge of cooking your Easter brunch recipes for your posse of friends or have been tasked with picking up popular Easter candy for the egg hunt you may want to start planning. 
Why plan in a day and age when there is literally a grocery store on just about every corner and most are open 7 days a week, and some are even open 24 hours? Well, with CNBC reporting food prices are the highest they've been in 40 years, planning may be an essential part of your Easter day process whether you are on a budget or not. One store that may be on your radar as you put together your menu and plan your Easter day festivities is the discount grocer Aldi. However, what if you forget something? Will Aldi be open on Easter Day?  Inquiring planners want to know.
Most Aldi stores will be closed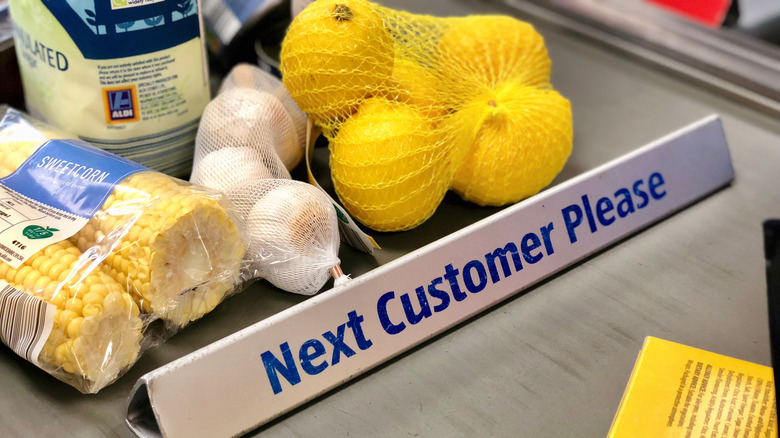 photocritical/Shutterstock
If you're planning on shopping for your Easter Sunday celebration at Aldi or need to run over to your neighborhood location to pick something up at the last minute, you may want to check your local store's holiday schedule. According to the store's website, most Aldi stores will be closed on Easter day. The grocery store's site shares that while the chain has more than 2,000 stores in 36 states, all their stores are closed on this holiday except those in California and Arizona. Sorry the rest of United States, you are out of luck. That said, people in California and Arizona may still want to check to ensure their local stores are opening and closing during their regular hours.
Last year the German grocer had us all gushing over their adorable Easter cheese selection in the shape of a chick and Easter eggs, as well as some of their best Easter treats – hello, Chocolate Truffle Eggs. We can't wait to see what this grocery store will be offering this Easter season, but until then, we will be content enjoying Aldi's St. Patrick's Day themed ice cream.