Alex Guarnaschelli Just Named Her Biggest Competitor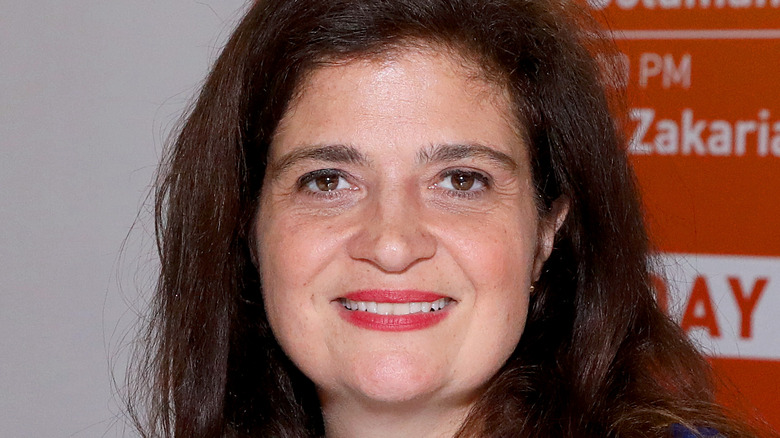 Robin Marchant/Getty Images
Let's get one thing straight: The food industry doesn't call Alex Guarnaschelli "Iron Chef" for nothing. In fact, after gaining notoriety as a contestant-turned-judge on the Food Network competition, she was granted the super-cool nickname "ICAG," an acronym for "Iron Chef Alex Guarnaschelli."
Over the years, Guarnaschelli has appeared on countless shows, including "Guy's Grocery Games," "The Kitchen," "Chopped," and her very own "Supermarket Stakeout" (via Alex Guarnaschelli). She has also released three cookbooks, one of which is a New York Times bestseller.
Despite her fierce spirit and hard-to-match skills in the kitchen, Guarnaschelli is still very real with her fans. From reassuring fans it's okay to order takeout after a long day to posting relatable memes on Instagram, she can't get much more down to earth, can she? As it turns out, she can. On TV, Guarnaschelli seems utterly unflappable and full of confidence, but she still struggles sometimes, just like the rest of us. 
Alex Guarnaschelli is her own biggest critic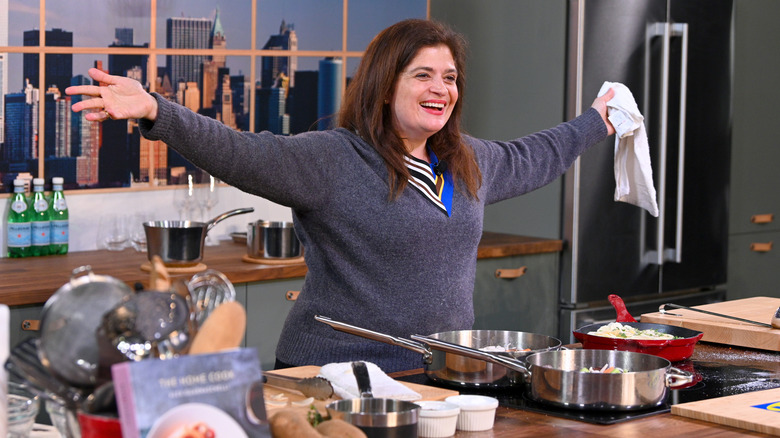 Dave Kotinsky/Getty Images
Like millions of other Americans, Alex Guarnaschelli joined TikTok to share content and pass time. She also uses the platform to connect with her fans. And when asked who she would and would not want to compete against, Guarnaschelli posted a very real response.
She captioned the TikTok, "I often get asked about competition shows on Food Network and who are the toughest competitors, judges, and shows to be on. Truth is, the toughest competition is always the voices in your own head."
In the video, Guarnaschelli says, "I know you may find this kind of hard to believe, but I'm only ever competing against myself, in my head, so I don't think about who I do or don't want to compete against. I think about myself."
Fans applauded her for being so open and humble. One commented, "I like that attitude. That can pertain to any of us in any of our pursuits." Guarnaschelli did, however, confirm in the comments that she badly wants to beat Bobby Flay in a cooking contest.