Amanda Freitag's Boozy Guinness Float Is All Creamy Goodness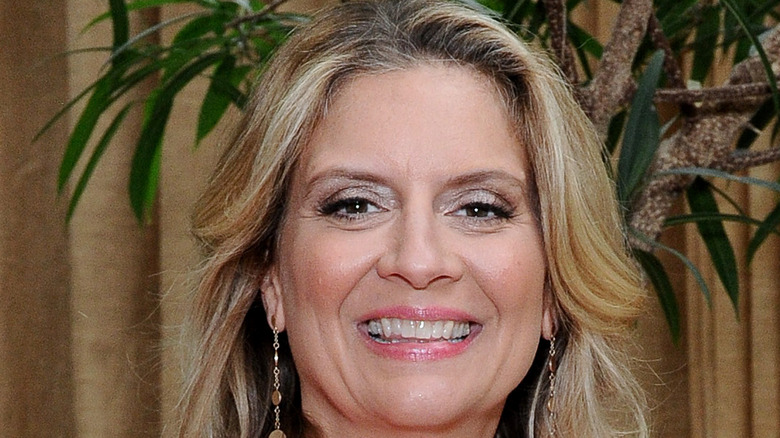 Daniel Zuchnik/Getty Images
Happy St. Paddy's Day! To celebrate this beloved Irish occasion, people all around the world are embracing camaraderie, wearing their finest green garb, indulging in festive fare, and swigging on delicious beverages. Whether or not you are of true Irish heritage, St. Patrick's Day is a fun excuse to eat, drink, and be merry with family, friends, neighbors, colleagues, and even strangers.
In addition to the traditional hearty grub of corned beef on rye, cabbage, colcannon, shepherd's pie, soda bread, and more, lads and lasses of all ages love to imbibe plenty of liquids on this special day. No matter if you prefer frothy beer, smoky whiskey, cocktails with a medley of flavor profiles, or nonalcoholic treats like Green River and Shamrock Shakes, there's something for everyone to enjoy. To help brighten people's spirits and satisfy her own sweet tooth, New York-based chef, restaurateur, and "Chopped" judge Amanda Freitag shared a recipe for a Guinness float with her fans on Instagram.
Amanda Freitag's Guinness float is simple to make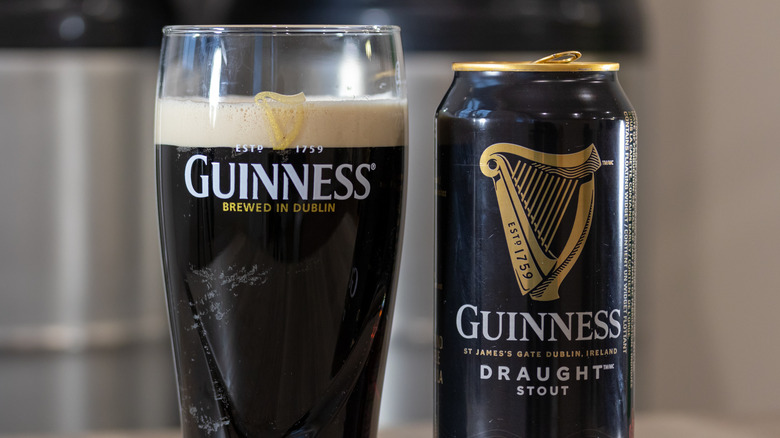 JL IMAGES/Shutterstock
It's never too early to get the party started on St. Patrick's Day. In preparation for Lá Fhéile Pádraig, Amanda Freitag shared a video on her Instagram account to show her followers how to whip up a Guinness float faster than you can say, "Sláinte!"
To make Amanda's "boozy AF" Guinness float, you'll need to gather just a few ingredients — some of which you may already have on hand. First and foremost, fill a tall glass with two scoops of vanilla ice cream. Next, slowly pour in the Guinness — a staple stout of Ireland with a rich flavor and an even richer history. Amanda, being the pro she is, tilts the glass slightly to avoid too much foam. Lastly, to top everything off with a touch of creaminess and sweetness, add a splash of Baileys Irish Cream — a versatile liqueur flavored with cream, cocoa, and Irish whiskey. For an even sweeter drink, feel free to drizzle on some chocolate syrup. After a sip or two of this jovial, intoxicating float, you'll be jigging in no time!