Why You Might Not Want To Be On Hell's Kitchen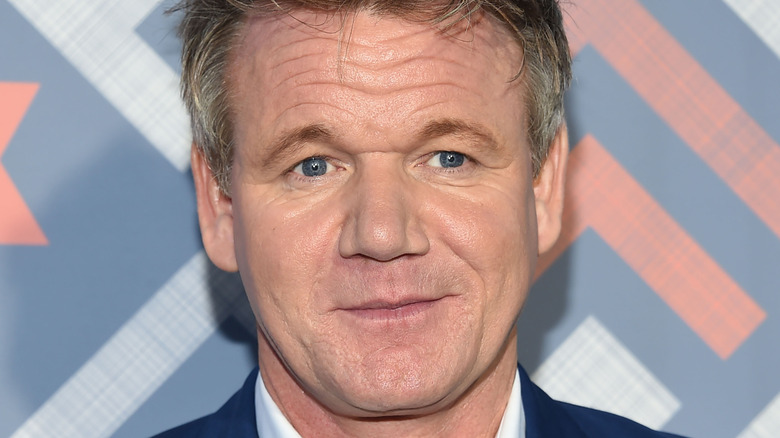 DFree/Shutterstock
What could you expect if you were to sign up for a reality cooking competition show? Cameras rolling nonstop, the world's best chefs scrutinizing your work, and competitive cook-offs against fellow talented contestants are just some of the stressors you might encounter. And after all that, you'd think that the grand prizes awaiting the winner would be outstanding — or at least worth your efforts. For most reality competition series that is the status quo, but in the case of Gordon Ramsay's "Hell's Kitchen," some winners end up dissapointed.
"Hell's Kitchen" has a long history of not making good on its ambiguous "Executive or Head Chef" jobs and $250,000 cash prizes. In fact, Suggest points out that the show's bad reputation involving prizes began with the winner of the very first season of the show, Michael Wray. Though Wray later revealed that he turned down the prize due to personal reasons, he was under the assumption that the $250,000 cash prize was to help fund a new restaurant. Instead, Ramsay offered him a chance to move to London and be mentored by him.
Although a golden opportunity in its own right, Wray didn't exactly get the prize he had signed up for. And it turns out, he isn't the only winner who didn't get the grand prize they were hoping for at the end of the show.
Many Hell's Kitchen winners have found themselves with a different prize than promised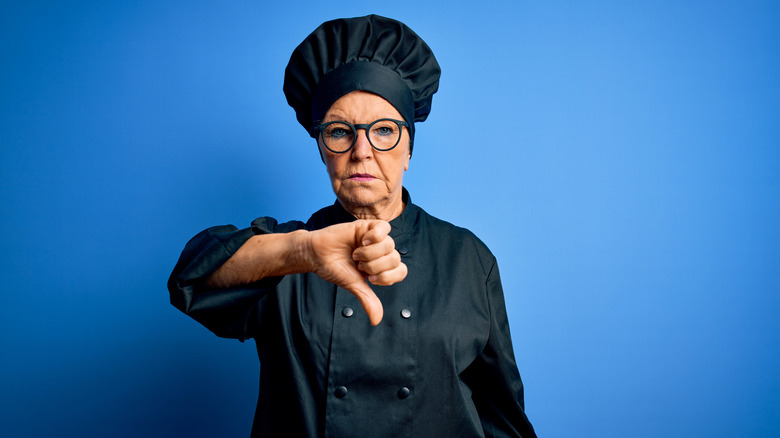 Krakenimages.com/Shutterstock
In another incident, season 7 winner Holli Ugalde was unable to work at Ramsay's London-based Savoy Grill as was promised, after ITV Studios failed to secure her a British visa (via Suggest). Of course, this could be blamed on legalities beyond the show's control, and Ugalde did get the $250,000 cash prize.  
Other "Hell's Kitchen" winners have indicated that Ramsay's promised "Executive Chef" position wasn't exactly what is was originally made out to be. Instead of working as the Executive chef at a new restaurant in Red Rock Casino Resort Spa, as the show had claimed the winner would do, Heather West of season 2 spent a year working as "senior" chef at other restaurants on the property. Christina Machamer of season 4 wound up working as the Executive Sous Chef instead of the Executive Chef at Ramsay's West Hollywood restaurant.
Though a once-in-a-lifetime opportunity for potential winners, you might not want to hold your breath if you're signing up to get cast on "Hell's Kitchen" just for its prizes, as season 11 runner-up Dan Ryan tells all on Reddit. Ryan calls the promised chef position "made up" and claims some winners work as "overpaid line cook." The bottom line according to Ryan is that "It's almost better to be the runner up than win."