Contamination Problem Triggers Recall Of Kroger Buttermilk Pancake & Waffle Mix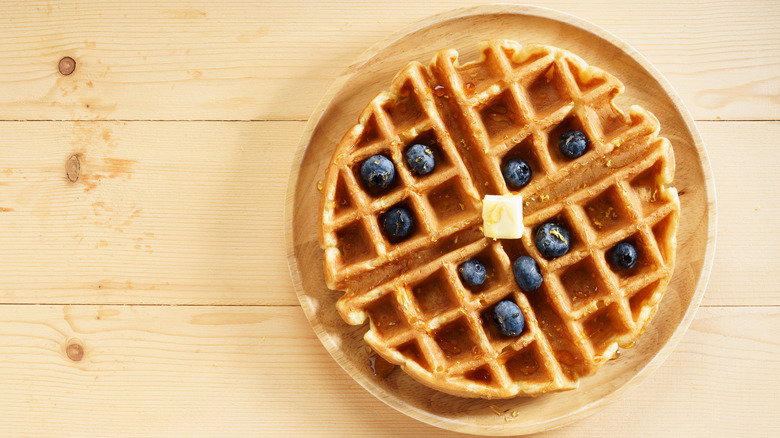 SherSor/Shutterstock
In late 2021, end of the year data from both the U.S. Department of Agriculture's Food Safety and Inspection Service (FSIS) and the Food and Drug Administration (FDA) showed a considerable decrease in food recalls (via NPR). While FDA's recalls fell from 526 in 2019 to 495 in 2020, FSIS only declared 32 recalls in 2020 as opposed to 124 recalls in 2019. Experts believed that a part of the reason why fewer food recalls were reported was likely pandemic-induced "societal disruptions and [changes in] consumer behavior."
Three months into 2022, already it seems that the food recalls may be creeping in the direction of pre-pandemic numbers. Whether it was listeria concerns surrounding Concord Farm's enoki mushrooms and Dole's salads or possible metal contaminants prompting a recall of Walmart's Great Value Tortilla Chips, this year has seen a string of unfortunate food stories.
Now, the producer of Kroger's Buttermilk Pancake & Waffle Mixes, Continental Mills, has recalled the breakfast item. The FDA explains that the culprit is a foreign material: "Fragments from a cable used to clear the processing line were discovered in a limited amount of product."
Continental Mill's Pancake & Waffle Mixes have been recalled from Walmart as well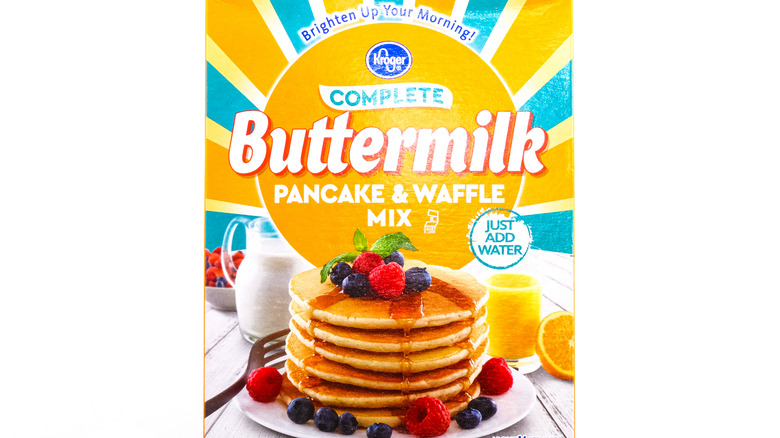 Darryl Brooks/Shutterstock
Per the FDA, the Kroger Pancake & Waffle Mix recall was issued by Continental Mills on March 18. As of this writing, there has yet to be a public consumer complaint about tainted mixes. While "Continental Mills is working with the FDA and retailers to ensure any affected product is removed from the marketplace immediately," the organization recommends disposing of all potentially contaminated products. Mixes with lot codes KX2063 and KX206 and a Best By Date of 09/01/2023 and 09/02/2023 sold to Kroger stores across 17 states are affected.
Continental Mill's Great Value Buttermilk Pancake & Waffle Mix is also being recalled as of March 19, per the FDA. A single lot with the lot code KX2063 and Best By Date of 09/01/2023 distributed to Walmart stores nationwide is at the risk of being contaminated with cable fragments as well. Recalled mixes can be thrown away or taken to the store for refunds or replacements. For more information, consumers can reach out to FDA's Recall Phone Hotline at 1-800-578-7832.