Tobias Dorzon's Favorite Moment With Guy Fieri On Tournament Of Champions - Exclusive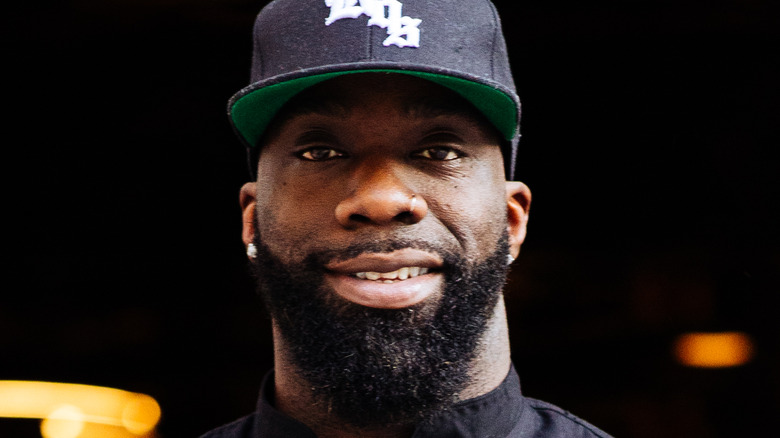 Carmen Mandato/Getty Images
Ex-NFL star turned professional chef Tobias Dorzon has a special relationship with Guy Fieri. "Guy's literally one of my best friends, like the culinary mentor, but outside of culinary itself, walking me through certain situations like deals, endorsements, what not to take, what to take," Dorzon told Mashed in an exclusive interview. "He's one of those people that always is going to tell me the [truth]."
After retiring from professional football, Dorzon switched gears and started a catering company in the Washington D.C. area that had a handful of celebrities as clients, per The Focus. According to BET, the chef started making waves after appearing on Food Network's "Guy's Grocery Games," with his presence in the cooking world starting to skyrocket from there. Now, Dorzon plans to make an appearance on Guy Fieri's "Tournament of Champions" and show off his chemistry with his close friend once again. While the two stars have had a ton of positive interactions throughout their careers when working together, this latest moment might just prove to be one of the most meaningful.
Fieri picks Dorzon back up when he needs support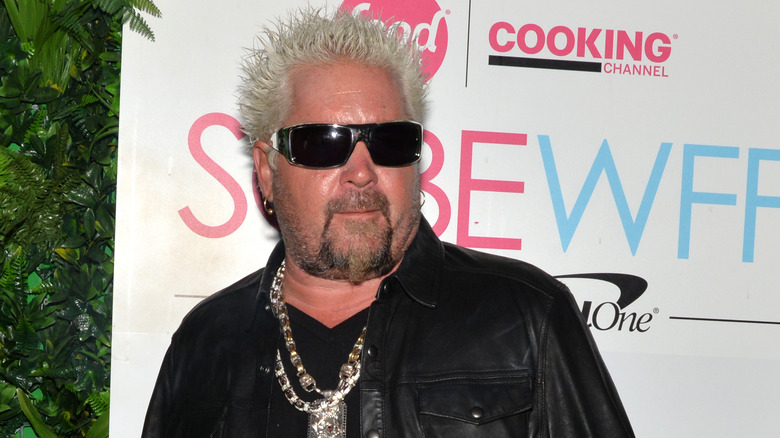 Manny Hernandez/Getty Images
Right before Tobias Dorzon planned to hit the arena and compete on an episode of "Tournament of Champions," the pressure to compete started to mount. "I actually [had] an anxiety attack," Dorzon told Mashed. "Right before I go out [to] battle, literally at the door, getting ready to get my name called out, and I have an anxiety attack and Guy literally walked me off a cliff and that's something that he does. It's never about him."
Dorzon explained that no one could have handled the situation better than Fieri. "It's always about making sure we're comfortable," he added. "I had nothing to ever say negative about this man, because of the humility of him. He really knows he's done this a million times. It's like going on the football field and getting ready for battle, and those moments that you can have, who knows if he doesn't have that conversation with me, who knows where my mind is when I actually have to go and actually battle. Having him there, being able to talk to him, and being able to walk me through that process, he's going to help me go back out there and compete."
Make sure to catch the action when Tobias Dorzon makes his appearance on "Tournament of Champions." New episodes air on Sundays at 8 p.m. ET on Food Network. And keep an eye on Dorzon's Instagram to keep up to date with his latest culinary plans.