This Is Katie Biegel's Go-To Sandwich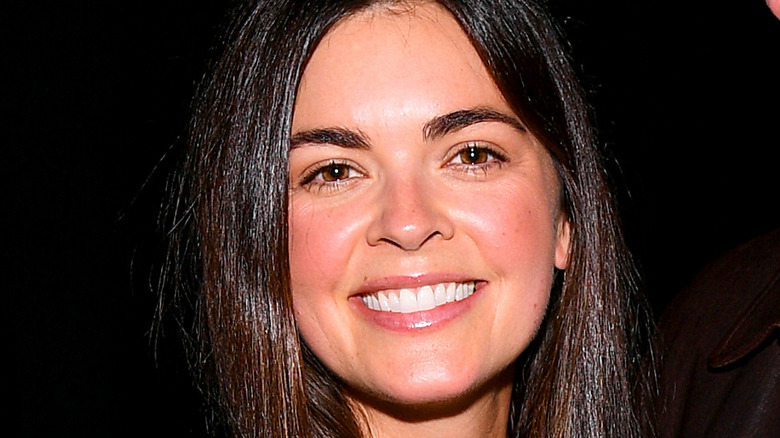 Dave Kotinsky/Getty Images
Katie Lee Biegel made her name on the Food Network for her easy and approachable cooking style. Alongside her co-hosts, Sunny Anderson, Jeff Mauro, and Geoffrey Zakarian, Biegel adds a graceful ease to "The Kitchen" we so appreciate. Whether she is teaching us how to make a beautiful Salad Nicoise, her spicy mango hot dogs with crunchy onions, her lobster roll panzanella or any of the many recipes she has cooked up, Biegel makes it look simple. 
But it might surprise you to learn that Biegel is definitely a fan of the sandwich. Scroll through her Instagram posts, although not on an empty stomach, and you will find her sharing photos of her favorite deli sandwich and her Tempeh Reuben which she says is one of her "fave sandwiches ever," as well as the overstuffed "Surfer" sandwich which had us wanting to sink our teeth into it. Biegel would make Joey Tribbiani proud. Not too long ago, the celebrity chef made an appearance on NBC's morning show "Today" where she whipped up another one of her go-to sandwiches, and we can't help but feel the cheesy vibes of this one.
Katie Biegel loves a Croque monsieur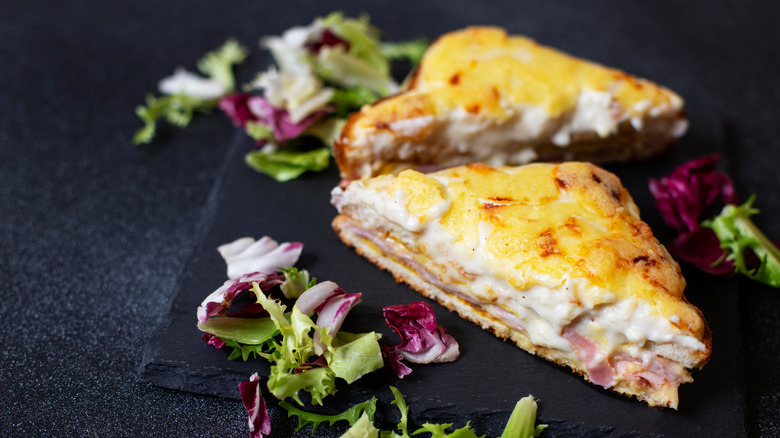 DariaKM/Shutterstock
The cookbook author joined "Today" and shared her "French twist" on a ham and cheese sandwich called a Croque Monsieur. Lee explains that this is not a "complicated" sandwich, but it definitely "elevates" what would otherwise be your run-of-the-mill ham and cheese, and boy is there a lot of cheese. Lee uses Gruyère to make this ooey, gooey meal, along with country white bread, some dijon mustard, a little nutmeg, and ham. 
The secret to this sandwich really rests in the bechamel sauce needed to make Croque Monsieur, which Al Roker astutely pointed out that is the same cheese sauce you stir up when you make macaroni and cheese. This sauce is poured over the sandwiches and then topped off with more grated cheese before it is placed under the broiler. This makes the sandwich a little crunchy on the outside and leaves you with melted goodness on the inside. Lee further shares that if you want to turn this into a Croque Madame, you would simply add a fried or poach egg right on top of the sandwich. All Recipes notes that this sandwich has been around forever and French novelist Marcel Proust even makes reference to it in one of his novels. All we can say is bon appetit!