The Emmy You Might Not Have Known Trisha's Southern Kitchen Won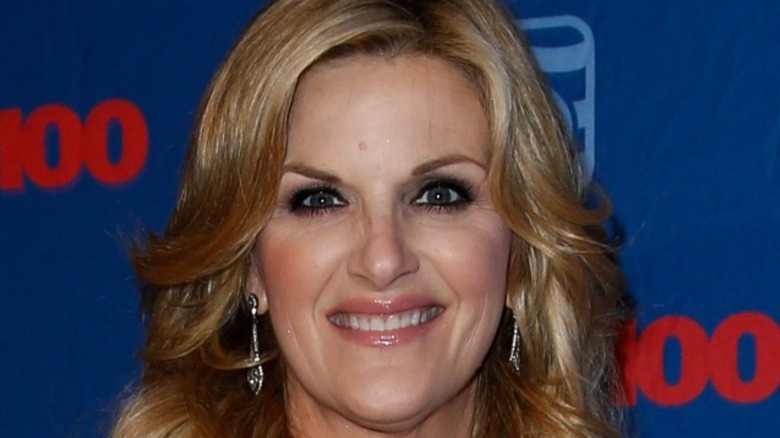 Debby Wong/Shutterstock
Trisha Yearwood has won a lot of accolades during the course of her enviable career. The country music artist has won three Grammys, one of which recognized the singer as Best Country Female Vocal Performance for the theme song of "Con Air," "How Do I Live," and been nominated a whopping 27 times. Yearwood has also won countless Country Music Awards, Academy of Country Music Awards, and is admired by many in the music world and beyond. But her accomplishments don't end there.
Per Taste of Country, Yearwood's cooking career was really serendipity. During a Q&A session, she said, "The cooking thing was completely an accident. I wrote a book with my mom and my sister for fun. I had no idea it would be a New York Times bestseller. I never dreamed that they would ask me to do a TV show. I'm the most surprised person of all." In 2012, "Trisha's Southern Kitchen" made its debut and we've been watching the celebrity cook serve up her family recipes that make us all want to cook (via IMDb). Yearwood has had so much success in the culinary world, you may have forgotten the Emmy her show won.
Trisha Yearwood's show has been nominated 3 times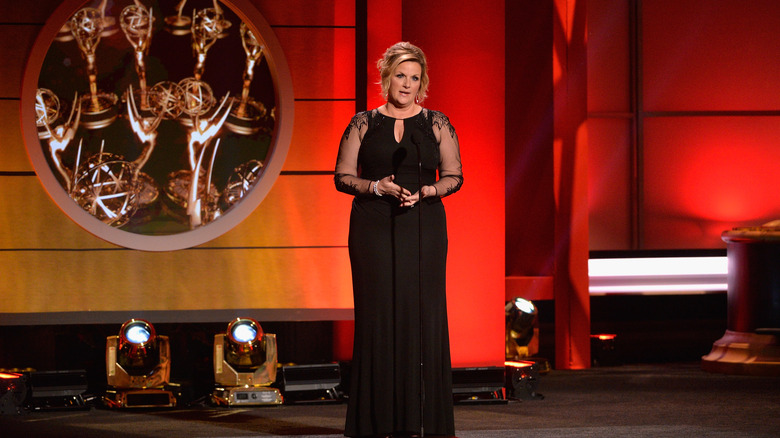 Michael Tullberg/Getty Images
According to CMT News, "Trisha's Southern Kitchen" found its special sauce during that first year because the show was honored with a daytime Emmy win in 2013. The show won in the "Outstanding Culinary Series" category, and found itself nominated again in 2017 and 2021. In 2017, Yearwood even opted to skip a night of touring with her hubby, Garth Brooks, to attend the award ceremony. 
She said in a video posted to Facebook, "I've got some good news and some bad news. The good news is 'Trisha's Southern Kitchen' has been nominated for its second Emmy! It has won one, and we're up for another one. The only bad news is that the Emmys is on April 30th, which is also a date in Champaign, Illinois, with my husband Garth Brooks. So, the boss has given me the night off. I will not be at that show; I will be at the Emmys."  
"Eat the World with Emeril Lagasse" walked away with the win in 2017, per the Hollywood Reporter, but the show was once again recognized in 2021. Yearwood tweeted, "Congratulations to the 'Trisha's Southern Kitchen' team on your Emmy Nominations for 'Outstanding Culinary Program' and 'Outstanding Multiple Camera Editing!' -TeamTY." However, Ina Garten's "Barefoot Contessa" walked away with the honor.