Gloria Estefan Has An Illustrious But Little-Known Cooking Career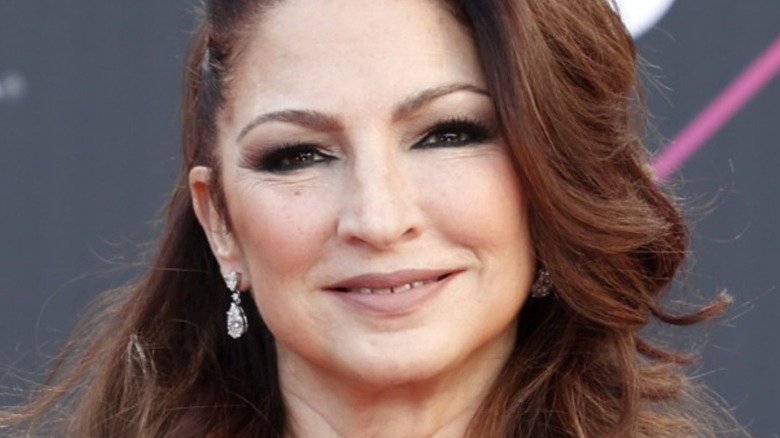 Arturo Holmes/Getty
When you hear the name "Gloria Estefan," you might break out into your own version of the conga and begin singing the words to "Rhythm Is Gonna Get You." Estefan and her Miami Sound Machine were a strong presence in the 1980s with their Latin beat and ability to get even the shiest of wedding guests up on the dance floor to bust some moves. Yes, this Cuban-born, Grammy award-winning songstress may only stand at 5' 1," but in the world of pop music, she was a giantess. 
Sadly, her meteoric rise was cut short by a horrific bus crash. Estefan and her bandmates — along with her young son, Nayib, and husband, Emilio Estefan, who was working as her manager — were traveling near Pennsylvania's Poconos Mountains when their tour bus collided with a tractor trailer, per Biography. While her son and spouse suffered minor injuries, the singer broke her back and endured a lengthy surgery. Her doctor told her she may never walk again and she wouldn't be able to have more children. She did both (per USA Today), giving birth to a daughter and returning to the stage in 1991 for the American Music Awards. 
But this was far from the end of her story. Although Gloria Estefan may no longer be a regular performer, she continues to enjoy sizeable success in her music and on Broadway. And she has also set her sights on conquering the world of food.   
The Estefans have become established Florida restaurateurs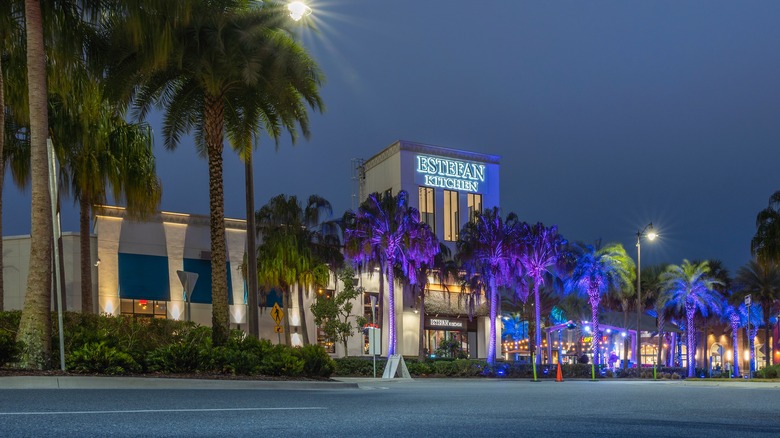 Mahmoud Suhail/Shutterstock
In 1992, Gloria Estefan and husband Emilio Estefan opened the Miami restaurant Larios on the Beach. Showcasing their favorite dishes from their beloved homeland of Cuba, some of the specialties are classic mojitos, grilled seafood, and an award-winning lechon asado, a Cuban pork dish. The Estefans have recently added a selection of Triple C (Calorie Conscious Cuban) staples to the menu that Gloria created herself. The couple also boasts the Orlando restaurant and entertainment venue, Estefan Kitchen, and the Estefan Kitchen Express at the Miami Airport. With a passion for sharing authentic Cuban foods, the Estefans are established and valued members of the Florida food scene. 
In 2008, this power couple also released a cookbook, likewise titled "Estefan Kitchen," showcasing authentic Cuban cuisine with recipes for Yuca Frita; Vaca Frita De Polla; a Watermelon, Pineapple, and Mango Mojito; and Guava and Cheese Flan (via Goodreads). As featured on the "Today Show," the book also invites readers to whip up picadillo or mariquitas with ease. 
Why would a famous musician pen a cookbook? Estefan tells NY Daily News that her great-grandfather was the personal chef for two Cuban presidents and her grandmother was a caterer. It would seem that cooking is in her blood. And if the rhythm fails to get your toes tapping, the Estefans' scrumptious Cuban dishes will get your mouth drooling.