Some Redditors Say These Trader Joe's Products Are 'Awful'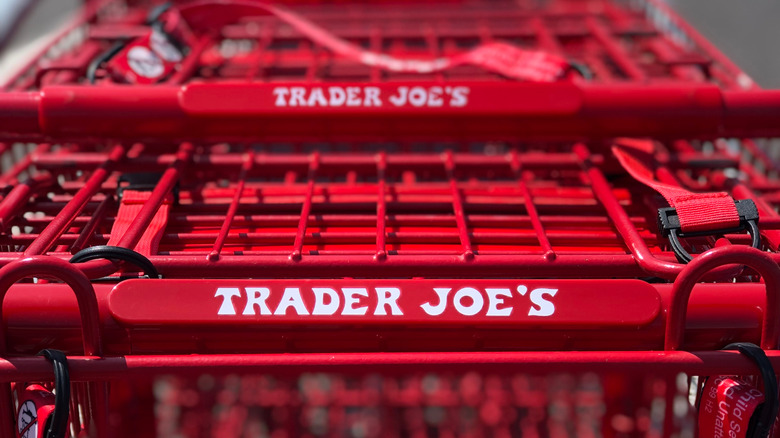 Lori Butcher/Shutterstock
We may receive a commission on purchases made from links.
For whatever reason, Trader Joe's has collected quite the cult following for some of its products. For example, its Everything But the Bagel Seasoning currently sits at 4.7 out of 5 stars on Amazon based on more than 25,4000 ratings. And in 2015, TJ's cookie butter won the title of overall favorite in the Trader Joe's Customer Choice Awards (via Veg News).
However, like with any other business, not every product is going to be a winner. In fact, some products might even spark disappointment among shoppers. Many users on Trader Joe's Reviews sang the insults of the chain's taquitos, calling them "flavorless," "chicken mush," and comparable to cat food. Trader Joe's gummy bear chocolate bars got panned by Eat This, Not That!. In 2020, the outlet recommended avoiding this product, calling the taste is "strange at best and gross at worst." Now, Reddit users are airing more complaints about what they considered "awful" items at the store.
'Awful' is in the eye of the beholder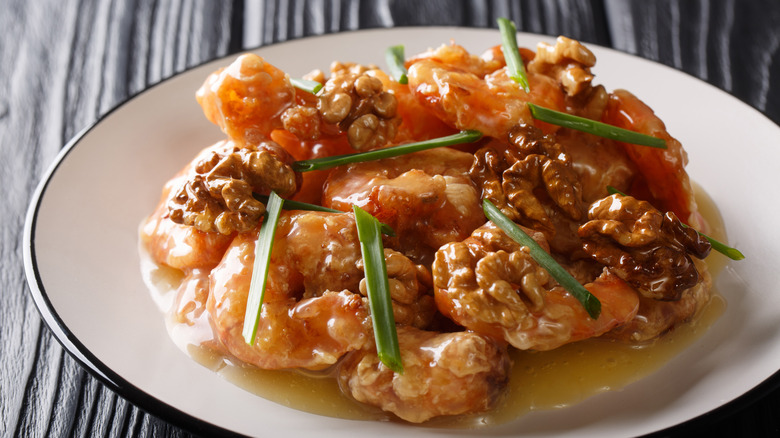 AS Food studio/Shutterstock
User geethankss took to the Trader Joe's subreddit to express their revulsion after they bought some honey walnut shrimp. "I didn't think to Google reviews or go on the sub before I bought it," they wrote. "Wow. It smells like vomit and tastes only slightly worse!" The original poster then asked Redditors what other Trader Joe's items they disliked. A few commenters agreed with the original post about Trader Joe's shrimp. One Redditor said, "It literally tastes like you put that orange frosting for cinnamon rolls on old fish sticks," while another said the shrimp just "tasted like sadness." But others defended the shrimp. For instance, exclaimed lavender-bat exclaimed, "omg WHAT i love the honey walnut shrimp!!!"
Redditor dorothyzbornaklewks1 named "the organic ranch" as an awful product, to which another person replied, "Omg yes. How is it even considered ranch, like wtf." AggravatingOffer0 declared Trader Joe's pho "absolutely disgusting" while a different user disagreed in a less-than-flattering way: "It's not disgusting it's just not pho." More Redditors voiced upset over TJ's kimchi tofu soup. One person said, "I like kimchi. I like tofu. I do not like that soup." Someone else commented, "I was excited to try it. It was like a big bowl of disappointment." 
Of course, as the honey walnut shrimp demonstrated, opinions and taste buds sometimes disagree. Similarly, some people despised the chain's mushroom snacks, one commenter was a huge fan. Turns out one person's "awful" is another's "awesome."