Here's What You Can Find In Food Network's New Kids' Cookbook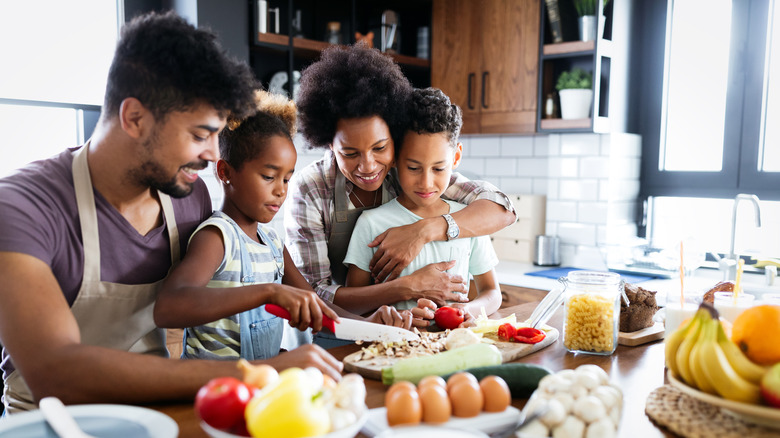 NDAB Creativity/Shutterstock
Do your little ones love to help out in the kitchen? Some of the best things to make with your kids are fun and colorful recipes, like rainbow cake, and dishes that don't require a ton of prep, like three-ingredient Nutella cookies. But if your prodigious young chef is looking to breeze through one recipe a day, every day for a year, a new cookbook from Food Network is meant for just that.
According to Food Network, the new "Recipe-A-Day Kids Cookbook" has 366 recipes (including an extra for leap years), which range from sweet to savory, fresh to cooked, quick to crafty, and everyday-friendly to holiday-themed for Easter, Halloween, Juneteenth, and more. For fans of fun facts, the cookbook doesn't just include step-by-step recipes; it also sprinkles in the answers to trivia questions, such as which U.S. president especially loved gingerbread. Here are a few of the dishes kids can learn to make from its pages.
What are some of the recipes in the 'Recipe-A-Day Kids Cookbook?'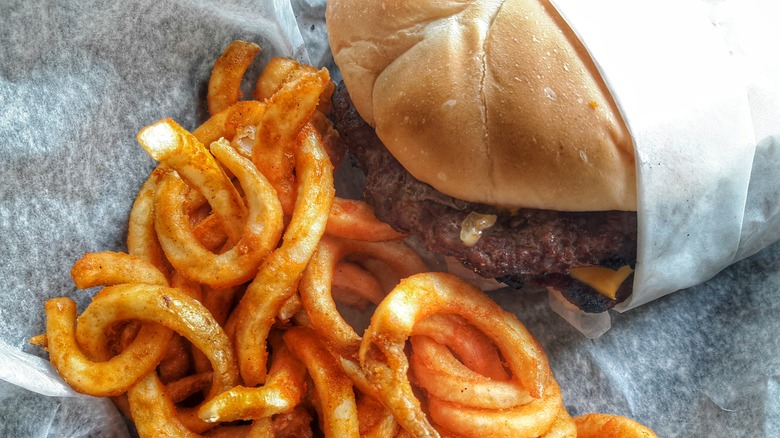 Fitria Ramli/Shutterstock
Wondering what exactly you and your kids could whip up from the new cookbook? Fittingly, Food Network's article lists recipes that you can typically find on kids' menus, like burgers with cheesy curly fries. If your child is an artist or loves flowers, they might enjoy making poppy cupcakes with fruit leather "petals." Daily servings of veggies make their way into the book, too, such as in a recipe for garden plot veggie dip.
The cookbook is available from sellers like Barnes & Noble, where the online product listing reveals a few more of the recipes you can find. One night, your kids can trick the family into having dessert for dinner (with ice cream sandwiches that resemble burgers). For the holidays, they can give friends homemade donut snowmen. Need more cookbooks for your family? Although it's not catered toward children, the "Delicious Disney" cookbook is sure to have some recipes inspired by your kids' favorite movies. Alternatively, if your child is looking for a food-themed bedtime story, Padma Lakshmi's children's book, "Tomatoes for Neela," takes readers through the journey of making a family tomato sauce recipe.