Jerry Seinfeld Swears His Favorite Candy Isn't A Joke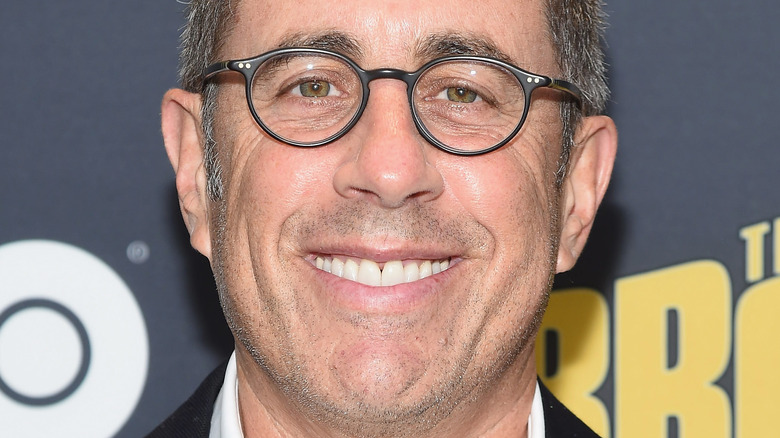 Gary Gershoff/Getty Images
Comedian, actor, and writer Jerry Seinfeld is best known for starring in "Seinfeld," the '90s sitcom detailing the life experiences and blunders of four friends living in New York City. In addition to his mega-successful standup comedy and TV acting career, Seinfeld also lent his instantly recognizable voice to the 2007 animated film "Bee Movie," which he also wrote and produced.
Born and raised in Brooklyn, Jerry Seinfeld was heavily influenced by his father to pursue a career as a comedian (per Biography). His comedic style is widely appreciated by fans across generations and walks of life, as his bits tend to be focused on common, everyday topics to which many can relate. 
If you've watched the show, you're well aware that some of the most iconic "Seinfeld" scenes involve food, including soup, Junior Mints, big salads, non-fat yogurt, muffin tops, and the mysterious Festivus dinner. But what does Jerry Seinfeld like to munch on in real life? His favorite candy may or may not surprise you, based on a certain role he has played.
Jerry Seinfeld loves Bit-O-Honey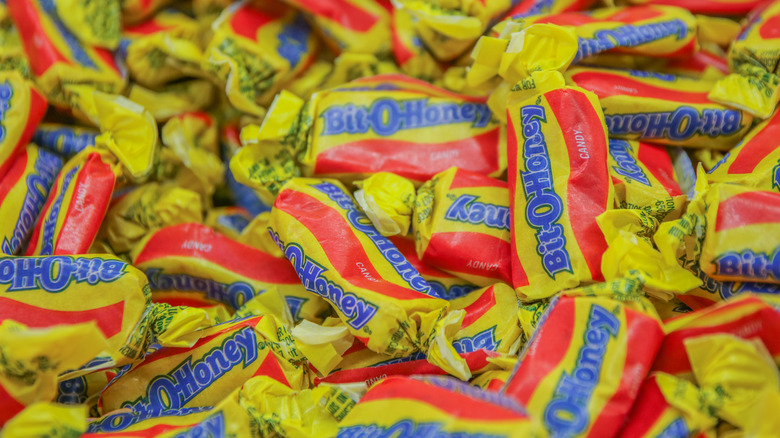 NicoleeeeeKM/Shutterstock
As it turns out, Jerry Seinfeld truly is a fan of bees' tasty byproducts, which totally checks out, considering he voiced an anthropomorphic honey bee named Barry B. Benson in "Bee Movie." The funnyman has admitted to shamelessly indulging in Bit-O-Honey when he wants to satisfy his sweet tooth. "You'll think I'm saying this to be funny, my favorite Halloween candy really is Bit-O-Honey," Jerry Seinfeld told People. "It's always been Bit-O-Honey." The now-closed Dylan's Candy Bar on Third Avenue in Manhattan even featured a photo of Seinfeld with Bit-O-Honey on the wall.
Bit-O-Honey entered the confectionery world in 1924 when the first-ever batch of the taffy was made at the Schutter-Johnson Candy Company in Chicago. Its chewy texture and sweet, nutty flavor are beloved by candy eaters everywhere. The classic taffy bar's recipe contains real honey and specks of roasted almond, according to Spangler Candy, the company that owns numerous other brands, including Dum-Dums, Necco Wafers, Circus Peanuts, Sweethearts, and Saf-T-Pops.