GBBO Winner Peter Sawkins Had Advice For Queen Elizabeth's Birthday Cake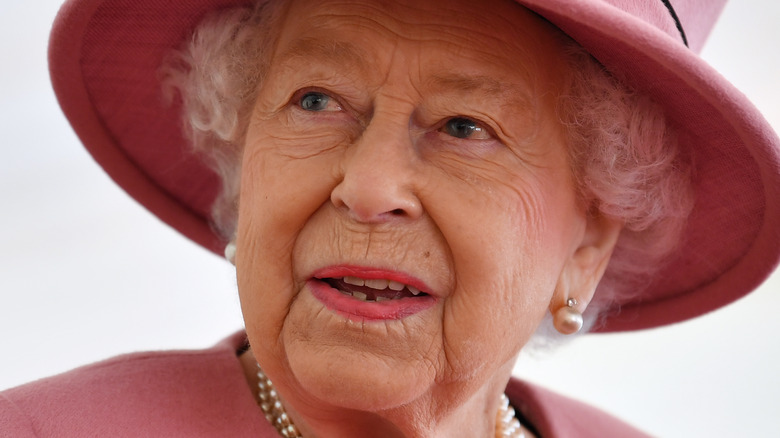 Wpa Pool/Getty Images
We may receive a commission on purchases made from links.
Queen Elizabeth II celebrates two birthdays each year, and that means twice the cake. She celebrated her private birthday recently on April 21, and in honor of the day, a winner of "The Great British Bake Off" shared what he would bake for the occasion. Was it a dessert fit for a queen? Perhaps, but whether it would be fit for this queen is another question.
Peter Sawkins won "The Great British Bake Off" in 2020, and he's written a cookbook that includes gluten-free recipes. Edinburgh Live reported that Sawkins would bake a Victoria sponge cake for the queen. The bak-off champ said that he heard that she enjoys lemon, so he would include a lemon curd filling between the cake layers. To ensure that the cake is "really grand and royal," Sawkins would make three layers to complete the dessert. (If you want to try something similar for your own unofficial royal birthday, we have a simple recipe for a Victoria sponge cake. This version uses strawberry jam, though.) 
History is not in the lemony cake's favor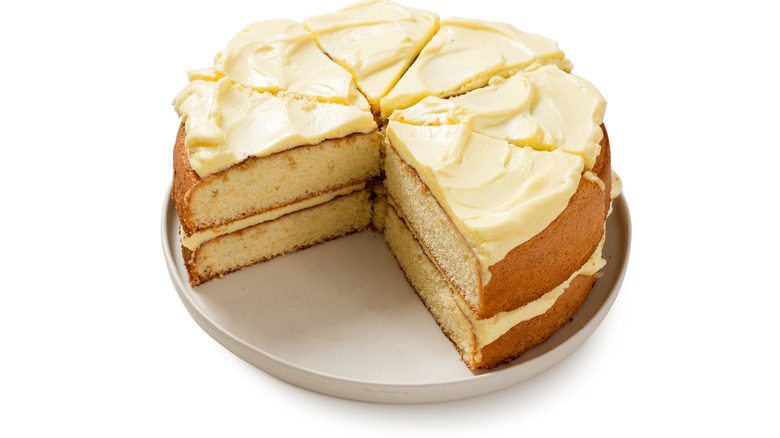 nelea33/Shutterstock
Peter Sawkins' Victoria sponge with lemon curd idea sounds tasty, and Queen Elizabeth apparently does enjoy a good lemon dessert. According to former Royal Chef Darren McGrady (via YouTube), a highly popular palace treat during his tenure was the lemon posset, which combines sugar, cream, and almond cookies. But she wouldn't go for a lemon-based birthday dessert. We've learned a bit about what the queen eats. She's partial to dark chocolate, and some of her favorite desserts are chocolate-based, so it's no surprise that she also loves chocolate cake for her birthday.
McGrady shared a YouTube video about the chocolate cake that he would make twice a year. This was a recipe passed down from the monarch's grandmother, so it looks like a love for chocolate runs in the royal family. The base of the cake is a chocolate genoise sponge cake and inside are layers of chocolate ganache, then chocolate is poured over the cake.