The Time There Was A Sam's Club Spin-Off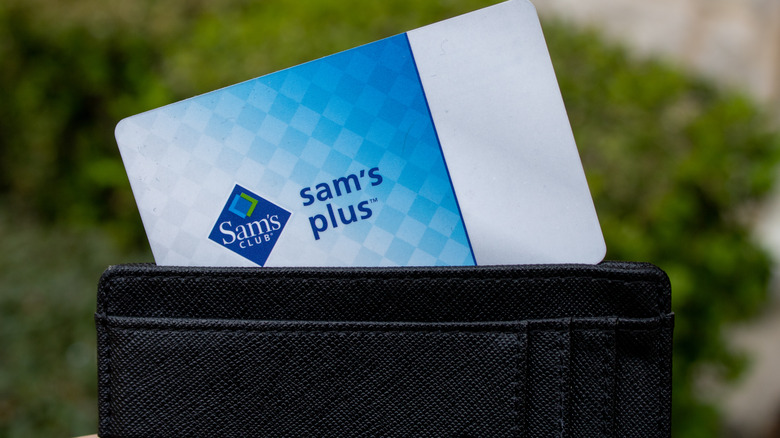 Jarrett Homan/Shutterstock
Ah, Sam's Club, the sibling of big-box juggernaut Walmart. In case those who read this haven't ever been to a Sam's Club before, it's the same concept as Costco: big bulk purchases at low costs. But while Costco is a privately owned company, Sam's Club is a subsidiary of Walmart (via Investopedia) and has 600 stores compared to Costco's 572 stores (via Statista).
Behind the membership cards and oversized snack foods that fill the aisles, there are probably some things that you didn't know about the company. For example, did you know Sam's Club has its own sensory lab, a place where associates can literally taste-test certain products to see what goes on their shelves? If you're ever in a pickle and need an extra car or want to book your next vacation, you can actually do it through Sam's Club Travel and Entertainment.
But if you were really lucky and lived in the Houston, Texas, area, you may remember going to a place called Más Club — a sort of spinoff of the usual Sam's Club warehouse. What made this Sam's Club spinoff so unique was that it catered, or at least tried to cater, to a certain demographic in the Houston area.
The Más Club was meant to appeal to the Hispanic community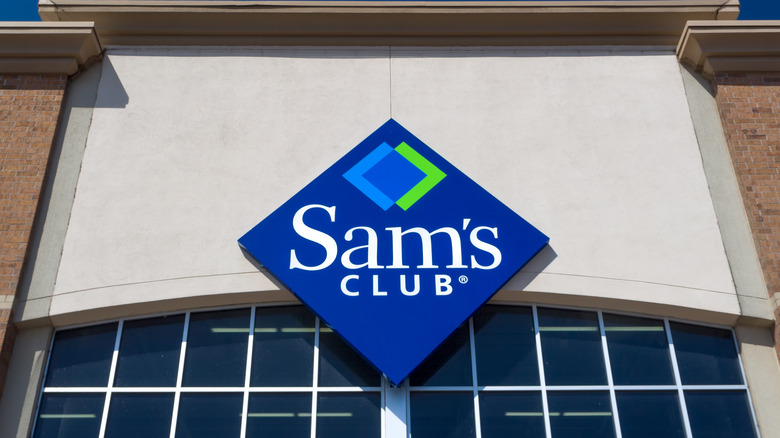 Ken Wolter/Shutterstock
Houston, Texas, has a considerably large Hispanic community, averaging 45.8% of Houston's population (via Data USA). In 2018, the Houston Hispanic Chamber of Commerce noted that about 11% of Houston's businesses are Hispanic-owned. With such a large demographic in one place, it wouldn't be too far-fetched to assume that some companies would try to appeal to the Hispanic community a bit more.
According to Reuters, Sam's Club opened its first and only Más Club in Houston in 2009. What separated this store from the rest was the focus on Hispanic shoppers, offering a much wider variety of goods and products from Mexico. In a happy coincidence, notes Alex Avila of NPR, "Mas" is "Sam" spelled backward. Shoppers from the more mainstream Sam's Club could shop at Más Club, too; they would just have to purchase a separate membership. 
Although Sam's Club had a sound idea, appealing to the Hispanic community with products they would be more culturally familiar with, the dream of Más Club didn't last for too long. After four years in business, Más Club shut down. What happened wasn't that it didn't appeal to the community as the company thought, but the company instead realized that it could simply include elements of Más Club into its established stores without having to open an entirely new chain of stores (via Chron). It was simply a case of thinking too big to try and appeal to a cultural demographic. Now, can you guess the city that has the most Sam's Club locations?