The Real Reason The Indy 500 Winner Celebrates With Milk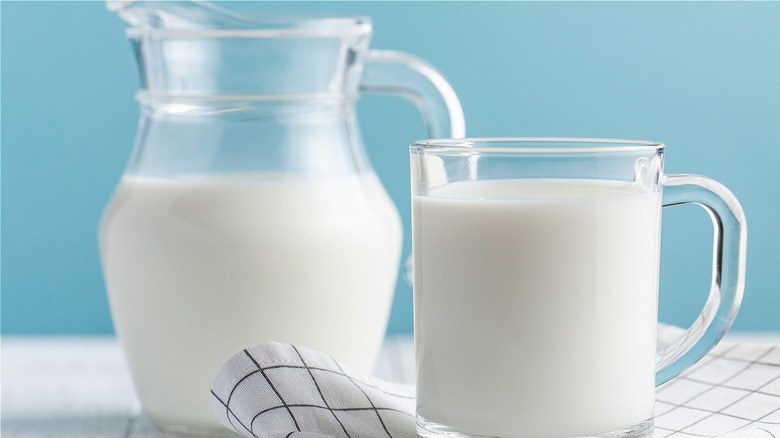 While the winner might kiss those Indy bricks or drive clockwise around the track for the winning lap, the Indy 500 winning traditions are part of the NASCAR lore. According to the Indianapolis Motor Speedway, the race that began in 1911 has seen legends raise that Borg-Warner Trophy. Although few have earned victory multiple times, the status of earning the champion title requires a special type of refreshment. With the checkered flag signaling the victory, another racing tradition awaits the winner. Thirsty for a glass of milk?
As the first-place driver reaches Victory Lane, an iced cold bottle of milk awaits. Starting back in 1936, Louis Meyer enjoyed a glass of buttermilk, per the nudge of his mother, after winning the race. Although there was a slight pause from 1947-1955, the Milk Foundation has happily provided the beverage. As reported by Indy Star., the drivers can pick from three different types of milk, whole, 2%, and fat-free. Unfortunately, the traditional buttermilk is not one of the options with the reasoning that "modern buttermilk" is not similar to the original celebratory beverage, which is comparable to whole milk. While the winner will pour that glass milk bottle in celebration, there will be no tears if there's some spilling of this victory beverage.
The year the tradition was broken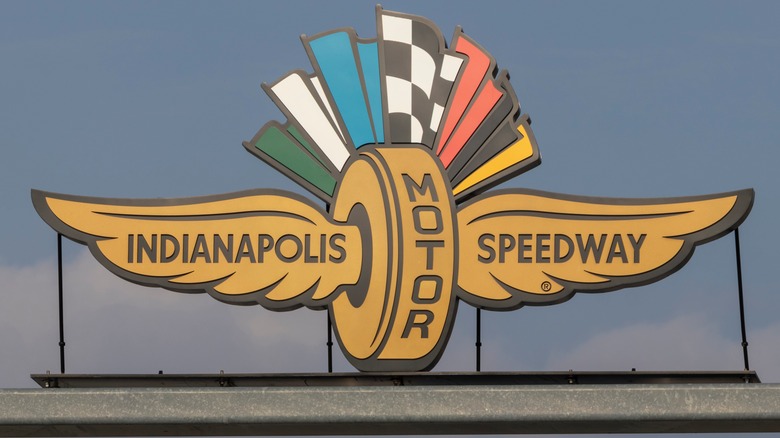 Jonathan Weiss/Shutterstock
While some celebrations pop bottles of champagne, the Indy 500 has the milk toast tradition. Although that moment might be captured for posterity, the "Greatest Spectacle In Racing" had a situation where the dairy beverage didn't make the photo. While the phrase "Got Milk" might not be emblazoned on that winning moment, it is part of the NASCAR race tradition.
In 1993, Emerson Fittipaldi switched the celebratory beverage. As WishTV.com8 shared, Fittipaldi swigged orange juice in that victorious moment. Why break this long-established tradition? Well, for a pretty good reason. The Brazilian race car driver did this in support of the orange farmers in Brazil. Unfortunately, many people were upset with the beverage switch. Although Fittipaldi eventually took a sip of milk, it didn't appease traditionalists. He issued an apology and returned the $5,000 gift. While some people might cry over spilled milk, racing fans cheer when the milk bottle gets overturned on the Indy 500 champion every year.
And in case you're wondering, more than 50% of American prefer this kind of milk, which the IndyStar. reports via WinnersDrinkMilk.com, that at least 20 winners also prefer.