How Bobby Flay Feels About The Gas Vs. Charcoal Grilling Debate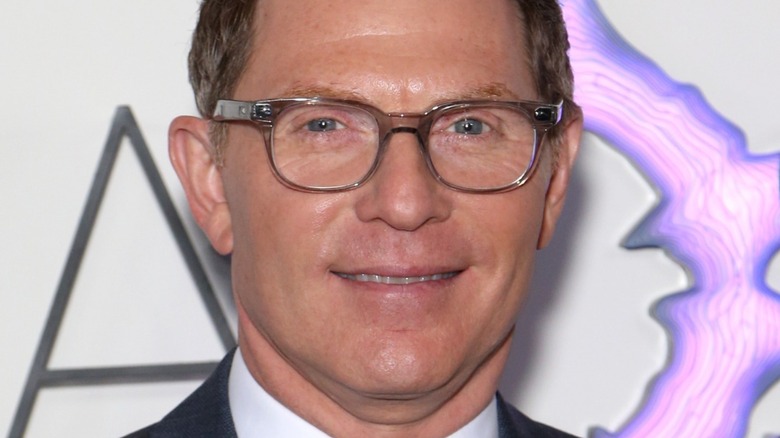 Gabe Ginsberg/Getty Images
While he might have first met a grill many years ago, Bobby Flay has never given up his expertise or passion for making people feel comforted with his grilled dishes. In fact, the popular Food Network star is back for Season 3 of "BBQ Brawl." After winning Season 2, the pressure is on to earn another victory. Since the culinary competition showcases all types of cooking over a flame, it pulls into question Flay's preferred grilling method. After all, the debate over gas versus charcoal grilling is often a heated one.
According to the Food Network's profile of Flay, in which it delves into facts about the star that viewers at home might not have realized, the renowned chef has actually already weighed in on the simple question of whether charcoal or gas grills are better. His single sentence answer was clear. "I actually have both, but you know purists would always say charcoal," he explained. 
Flay previously weighed in on the grilling debate, too. According to an Insider article from 2017, Flay admitted that many people may choose gas but that he believes "charcoal is better." That "more pronounced grill flavor" is why purists turn off the gas and reach for the briquettes.
Simple reasons why charcoal grills are preferred over gas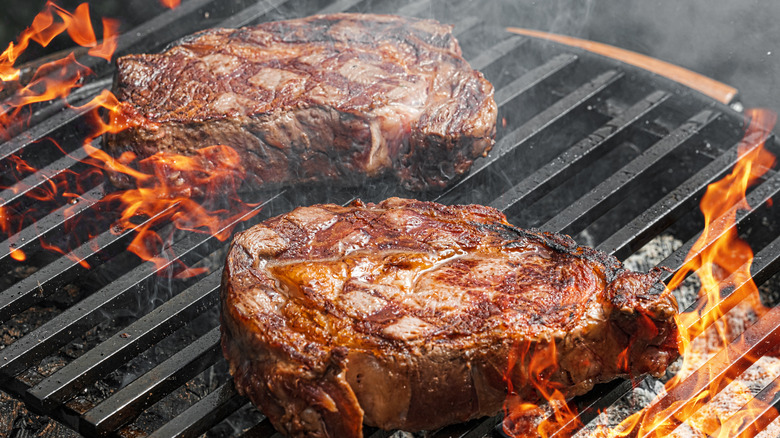 Mikhaylovskiy/Shutterstock
When Bobby Flay told Food Network that purists choose charcoal grills over gas, it begs the question of why grilling enthusiasts are drawn to that cooking method. According to Taste of Home, there are several reasons why charcoal feeds the flame for grill masters. Charcoal grills can achieve high cooking temperatures, often higher than a gas grill. With that soaring heat, any food drippings can produce some smoke, which in turn flavors the food. Also, the charcoal grill can be more cost-effective than a gas one. Given that cost is impacting many people's food budgets, that characteristic could be a big factor.
Even though the cooking debate will rage on without a clear answer, BBQ Guys makes a clear, definite statement. "Charcoal affords the most versatility of any fuel type and delivers amazing flavor," BBG Guys asserts. Many cooks appreciate that versatility ensures that the grill is used and does not sit covered until the next warm day or season. From the grilling newbie to the pitmaster, it seems that mastering the flame is the best way to ensure the most flavorful food on your plate.