Why Starbucks Wants To Jump On The NFT Bandwagon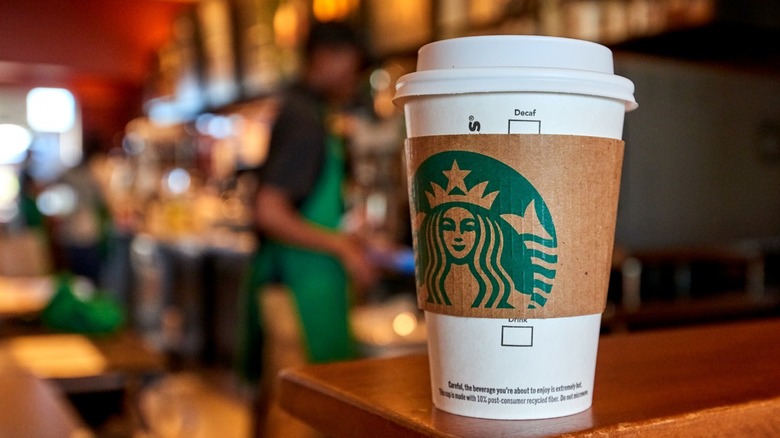 Harun Ozmen/Shutterstock
The NFT trend is picking up speed and shows no sign of slowing down. NFT's, also known as non-fungible tokens, are used as Ethereum blockchain cryptocurrency similar to bitcoin, but are different in that each NFT is a one-of-a-kind, irreplaceable digital item. As The Verge explains, "NFTs can really be anything digital (such as drawings, music, your brain downloaded and turned into an AI), but a lot of the current excitement is around using the tech to sell digital art."
Many food and beverage companies have already started dabbling in the NFT space. Whiskey brand Maker's Mark now gives customers the option to buy digital art found on limited-edition bottles, and Bud Light dropped an NFT collection right around the Super Bowl. There is even talk of an NFT restaurant, The Flyfish Club, which plans to sell exclusive NFT memberships. Now, Starbucks seems to be the next food and beverage company to jump on this digital bandwagon.
A 'digital third place'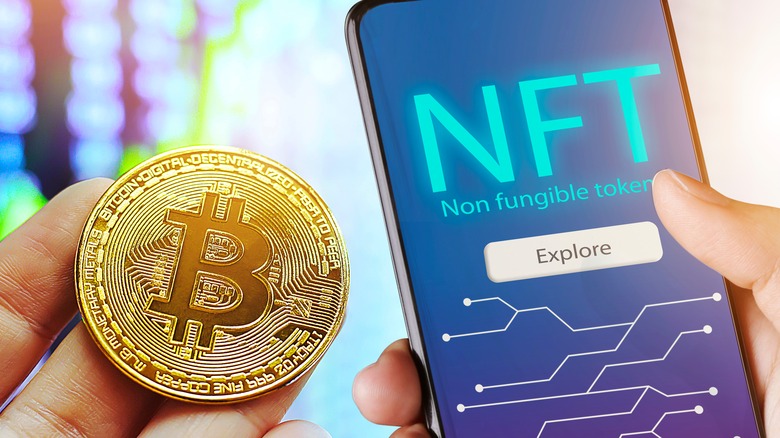 katunes pcnok/Shutterstock
In an effort to make Starbucks even more accessible, Starbucks wants to utilize NFTs to promote what it calls "the third place," which is described as a community-building space "outside of our homes and our workspaces." In that vein, Starbucks is now working to create a "global digital community" with NFTs at the core. 
While specific details about the collection have not yet been released, the team at Starbucks noted that the coffee giant wants to embrace the idea of NFTs as a "programmable, brandable digital asset, that also doubles as an access pass." As part of the larger Starbucks Web3 digital platform, the "branded NFT collections" aims to take inspiration from Starbucks' "coffee art and storytelling" to create a community and provide access to "exclusive experiences and perks." 
As of now, there has not been any elaboration as to what specific perks or experiences Starbucks is alluding to, nor is there any more detail into the specifics of the collection or the "world-class collaborations" the company has planned, but in this new digital landscape it would seem the sky's the limit.