Duff Goldman's Take On Donuts Will Leave You Scratching Your Head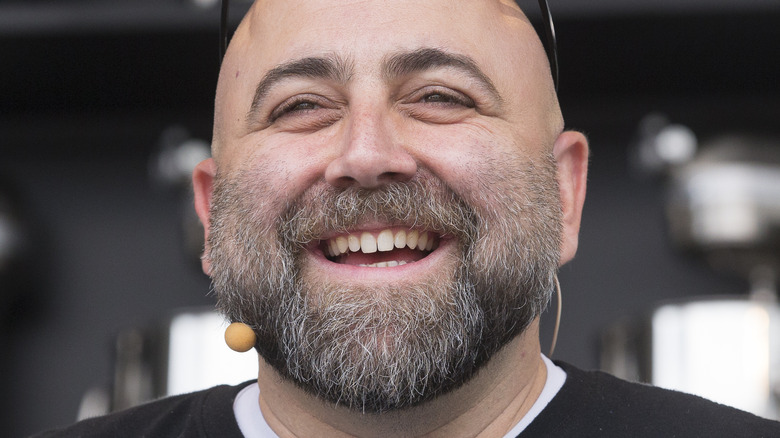 Sterling Munksgard/Shutterstock
Is there anything better than heading to a bakery and walking out with a box full of delicious donuts? From classic glazed and old-fashioned blueberry to more modern takes — like the controversial new cornbread donuts at Dunkin' — there's just something about deep-fried rings of sugary dough that is irresistibly delicious. And if you think donut shop donuts are great, just wait until you try one made from scratch at home.
Of course, making your own donuts can be a lot of work, and then there's the aftermath. One fan of celebrity chef Duff Goldman was worried about just that when they reached out to the "Ace of Cakes" star, who also happens to have judged the "Donut Showdown" competition series, on Twitter. "Watched #AceOfTaste for the first time today," said the fan, referring to Goldman's new show, "Ace of Taste," on Food Network. "I want to make the Boston cream donuts, but is there a way to combat what I assume was humidity afterwards?" they asked, mentioning that their last batch became "wet and weirdly dense" after a day on the countertop. Goldman's answer was surprisingly poetic.
Goldman's response caught some fans off guard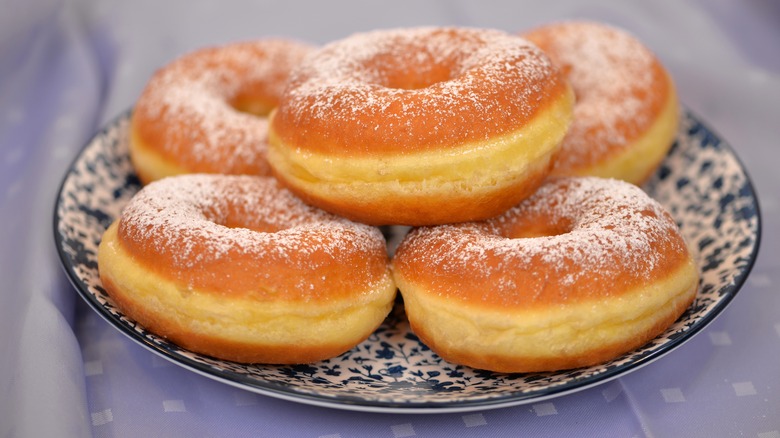 Mirjam Kavcic/Shutterstock
Goldman knows a thing or two about baking, but he combined that knowledge with Buddhism to give his fan a response. "Donuts aren't designed to last long," Goldman explained straightforwardly. Then, things got spiritual. "Like cicadas, they are born, they do their job, and that's it. A beautiful, Buddhist reminder that life is fleeting and short and we should enjoy every moment," he said, signing off with a "Carpe Queso, my friends." 
At least one fan agreed with him, saying in the comments of the tweet that "only crullers are good on day 2," and that even then they need to be dunked in coffee. Another person said, "that's too poetic to be about donuts lmao," but not everyone was confused. One person even responded, "Amen for that" to Goldman's post, including a "praying doge" meme with their reply. You heard it from Goldman — if you're wondering how to keep donuts fresh after you make them, let it be known that it's best to enjoy them the same day they're made. Have a donut party, share them with friends, and make sure that nothing but crullers make it to day two. Your taste buds won't regret it, and you'll feel like a cicada...or something.