Why Wolfgang Puck Just Made A Major Change To His Restaurant Menus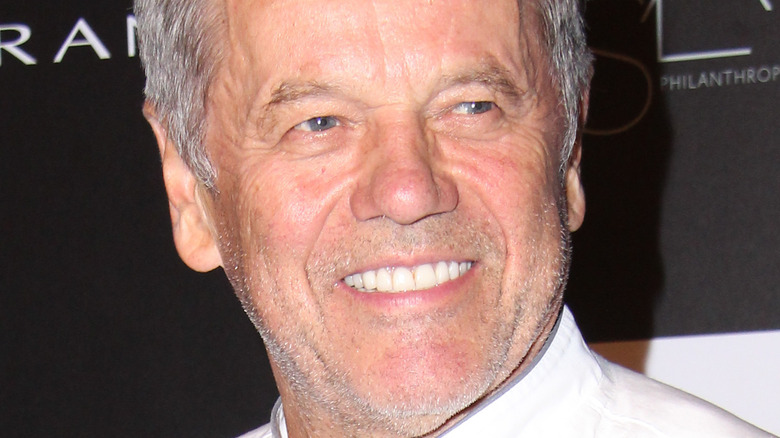 Kathy Hutchins/Shutterstock
Let's face it: Food costs have risen, and price increases are about to get even worse. The U.S. Department of Agriculture predicts that grocery prices will keep rising this year, and from Olive Garden to Outback Steakhouse, more than a dozen and a half restaurant chains are raising their prices.
Already, some of the most expensive restaurants in America's biggest cities are run by celebrity chef Wolfgang Puck. While his name is attached to plenty of frozen foods and airport takeout spots, the Austrian restaurateur's CUT in New York City was ranked as the city's most expensive steakhouse (via Eater NY), and as of a few years ago, four of the priciest spots in Los Angeles belonged to Puck, per Money Inc.
As inflation continues to threaten the existence of affordable nights out, restaurants are rethinking features that used to be taken for granted: Extra-long menus, complimentary bread, and wasteful plate garnishes may now be things of the past, per Nation's Restaurant News. But to avoid breaking the bank, restaurateurs like Puck are making major changes to their menus.
'Menu engineering' is bringing meatless inspiration to Puck's menus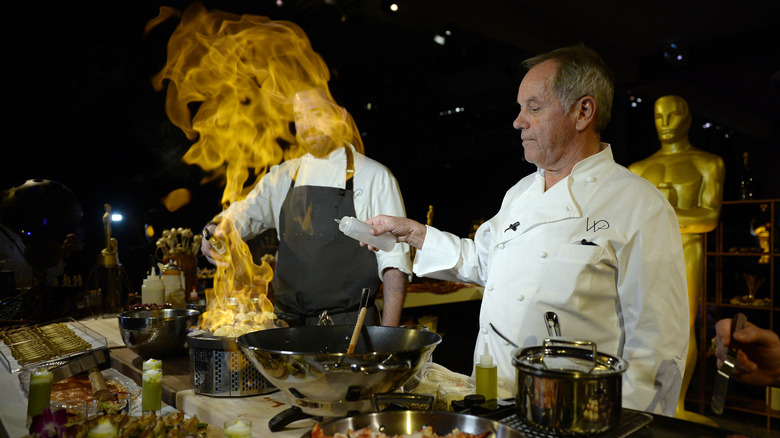 Kevork Djansezian/Getty Images
Wolfgang Puck is no stranger to cooking vegetables, having whipped up a vegan menu for the 2020 Oscars (via Tatler), but in response to inflation, the enterprising chef is retooling some of his restaurant menus — particularly his renowned steak dishes. For example, the price of beef tenderloin in his kitchens has jumped by 40%, per Yahoo! Finance. So rather than charging even more astronomical prices, the celebrity chef is working to "balance the menu" to offer high-quality dishes with more affordable ingredients. This technique is called menu engineering and it's becoming increasingly popular as managers try to cope with soaring costs, per CNBC. "Yes, if you want a really good piece of meat, it's very expensive," Puck told Yahoo! Finance, adding, "but we also can give you a good meal without having that meat."
Puck is, of course, far from the only big-name chef to celebrate the power of meatless dishes. Food Network star Guy Fieri decided to master vegetarian food for a touching reason: His younger sister Morgan was vegetarian until she passed away in 2011, and the "Diners, Drive-Ins, and Dives" host credits her with inspiring much of his cooking. "She got me to be more creative with my vegetarian cooking, and now I'm much more veggie-centric on my plate," he told Delish.