Bobby Flay's Latest Instagram Series Is Great For Beginner Cooks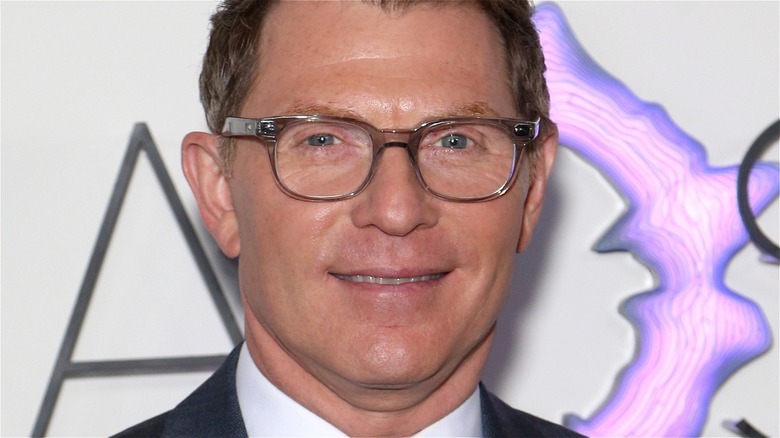 Gabe Ginsberg/Getty
When you're watching shows like "Hell's Kitchen" or following a YouTube series like "Binging with Babish," sometimes you can't help but feel a bit confused or lost. They make cooking look so easy, yet they use fancy equipment and expensive ingredients. Maybe you're just starting to cook and feel a bit intimidated, or maybe you're a good cook but want to relearn the basics. Fortunately for you, Bobby Flay has some videos to help you learn — or re-learn — the swing of things.
In his Instagram series "5 Dishes to Master," Flay walks viewers through five dishes over a five-part course, all with the express purpose of helping home cooks feel more comfortable in their own kitchens. In his latest video, for example, Flay shows viewers how to prepare an asparagus and chickpea salad in just under 7 minutes. These dishes are meant to be simple enough for beginning cooks to easily follow, but complex enough that they provide an interesting challenge to those who want to brush up on their skills. 
But what do people think of Bobby Flay's "return-to-basics" style? Do they appreciate his simplicity, or do they like the more elaborate type of cooking for which Flay is known?
People seem to be grateful for Bobby Flay's videos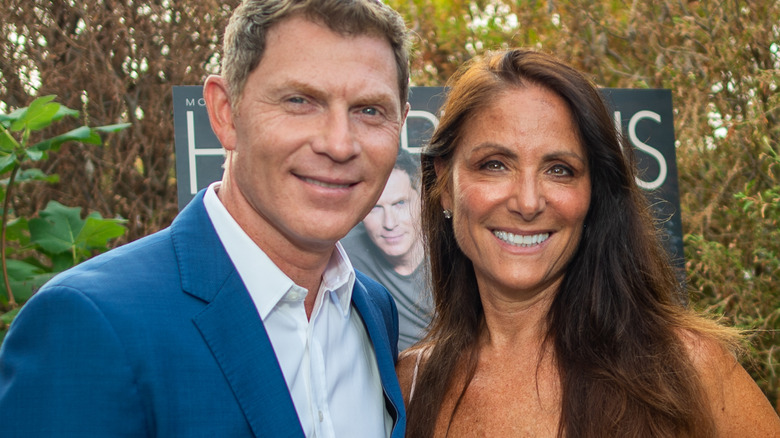 Mark Sagliocco/Getty Images
It would seem that people do appreciate Bobby Flay's "5 Dishes to Master" series. While they may not be as big and full of spectacle as your normal Food Network cooking show, most people enjoy them nonetheless, leaving comments voicing their gratitude for the superstar chef's recipes. 
"Hey Bobby, thank you for caring enough to do this 5-part series," one user said, who further explained that they had been cooking since they were 10 with their mother and that they are grateful Flay took time out of his day to do this.
"Will be making this weekend! Thanks for the inspo!" said another user, commenting on the asparagus salad Flay made in the video. "Oh my gosh, thank you! I'm so tired of grilled chicken, grilled fish, and basic salad," a third user said. "I need healthy easy recipes and basics just like this!"
Flay isn't the first famous TV chef to share inspiration and wisdom with home cooks. Guy Fieri, for example, shared six tips for home cooks (via Insider), which included fearlessness in experimenting with different flavors and textures and returning to old family recipes in search of "fresh" flavors. Afer all, Fieri learned one top cooking tip from his mom, so it's best to not discount your family's history in the kitchen.