Instagram Can't Wait To Try Valerie Bertinelli's Family Cacciatore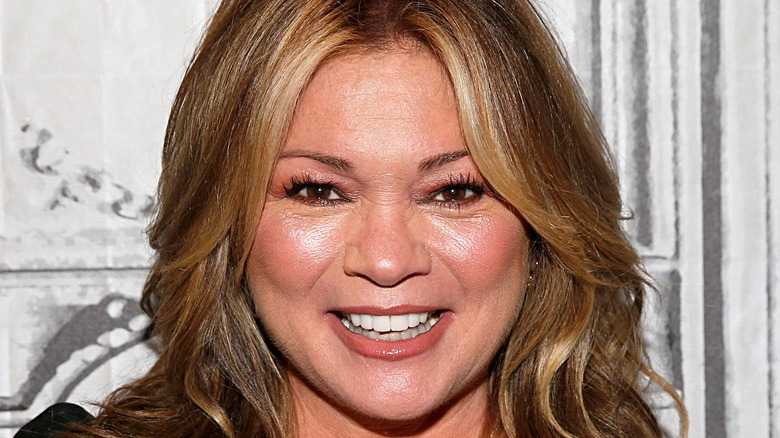 Dominik Bindl/Getty Images
Before Valerie Bertinelli, starred in "Valerie's Home Cooking" and "Kids Baking Championship" the affable star was already a great cook. She traces her love of cooking to her childhood (via Food Network), specifically, learning alongside her mother and grandmother. Bertinelli remembers the first thing she ever made when she was just a tween and says she is still trying to get her grandmother's "cappelletti in brodo" just right.
So it's not surprising that the celebrity chef has a family chicken cacciatore recipe to share with her fans on Instagram. According to Hello Italy, chicken cacciatore, or "pollo alla cacciatora" can trace its origins back hundreds of years when Italian hunters needed a dish they could easily make in the woods with foraged foods. "Cacciatora" actually translates to "hunter" or "hunting style." The dish is basically a stew with braised skin-on and bone-in chicken, garlic, herbs, and mushrooms. Often, peppers are included as well. According to Taste Atlas, chicken cacciatore, once a peasant meal, has transformed into a classic dish thanks to endless variation possibilities. It's often stewed until the meat falls off the bone and served with bread or creamy polenta.
Chicken cacciatore evolved differently in Italy's various regions. In the South, it's made with a red wine sauce, whereas in the North, white wine is traditionally used. The dish often varies from family to family as well.
Olives and capers add a briny flavor to Bertinelli's cacciatore
Valerie Bertinelli posted a family recipe to Instagram for the Italian classic, chicken cacciatore, along with an emotional message from the star who is known for often wearing her heart on her sleeve. "I'm still thinking about Mama and her recipes and how important it is to pass them on to your kids and their families so you can forever have a seat at the dinner table," the TV personality shares in the caption.
The recipe calls for chicken thighs, onions, garlic, cremini mushrooms, red bell peppers, white wine, rosemary and oregano, crushed tomatoes, black olives, and capers for a "briny" flavor. Valerie's fans are loving it. Many of them had never seen cacciatore made with olives and capers, and posted their excitement to try this version. One fan commented, "This looks really good. This video is terrific. I think I can do this!" Another shared, "My fav meal!! This looks amazing." 
Some Instagrammers related to the chef's desire to pass down family recipes, with one comment offering "I was afraid that my adult kids would never embrace learning our family recipes. I am very happy to say that is finally happening! Makes me so happy." Another concluded, "Sold. Making it this weekend."