The Costco Perk Some Customers Say Is Disappearing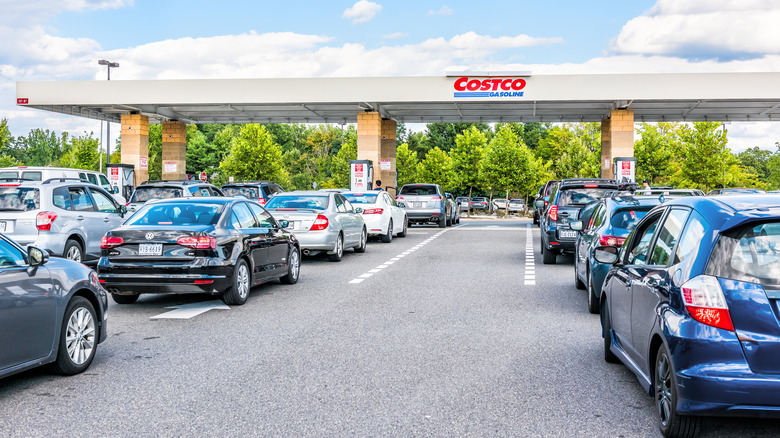 Andriy Blokhin/Shutterstock
Anyone who drives a car has been taking a hit to their wallet when fueling up at the pump lately. According to AAA, the average price of a regular gallon of gas in the United States today is $4.715. That's up over $0.11 since last week's $4.600 and over $0.04 since yesterday's $4.671. Yikes! What's more, AAA further explains that these price increases may be just the beginning, calling them "the calm before the storm," as many drivers are hitting the roads for the summer after being cooped up due to the pandemic for the past two years. As we have seen with the biggest price hikes in certain foods, high demand comes with higher prices.
So what's a driver to do to save some dough? Many turn to their Costco membership, as Costco gas stations famously often offer lower prices than competitor gas stations. But as Eat This, Not That! notes, you may need more than a Costco membership to get you through this fuel ordeal, as it turns out that a Costco card isn't quite a magic wand.
Should you fuel up at a Costco gas station?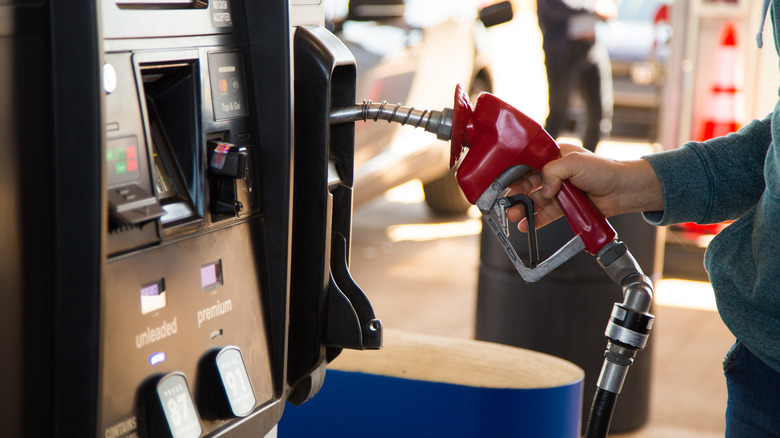 Kat Om/Shutterstock
Eat This, Not That! observes that two of the most expensive states to buy gas currently are California and Hawaii, and one Hawaiian-based website, Beat of Hawaii, claims that even your Costco membership might not get you cheaper gas on the archipelago. The outlet claims that the big gap between Costco gas and other stations has evaporated and it's just not worth going to Costco for the gas any longer. The website used the app Gas Buddy to determine the lowest prices for gas in Hawaii, finding the same price, $4.84 (as of May 29), at both the Safeway Kahului and Costco Kahului. 
Eat This, Not That! also shares that Hawaii isn't the only state where Costco gas may not be cheaper, stating that Sam's Club in Atlanta, Houston, and Orlando is "currently a few cents cheaper than its main rival Costco." The outlet also notes that Costco is more expensive than other gas stations in Seattle, Chicago, and some New York areas.
Conversely, Yahoo! Finance reports that according to Gas Buddy's head of petroleum analysis, Patrick De Haan, generally speaking, the potential amount you can save on gas is worth the price of a Costco membership. "Gas prices at warehouse clubs are nearly always lower, ranging from 5 cents to 25 cents less per gallon. And when prices rise, they hold their prices down for longer," De Haan said.