Do Americans Really Prefer Chain Restaurants? Here's What One Survey Says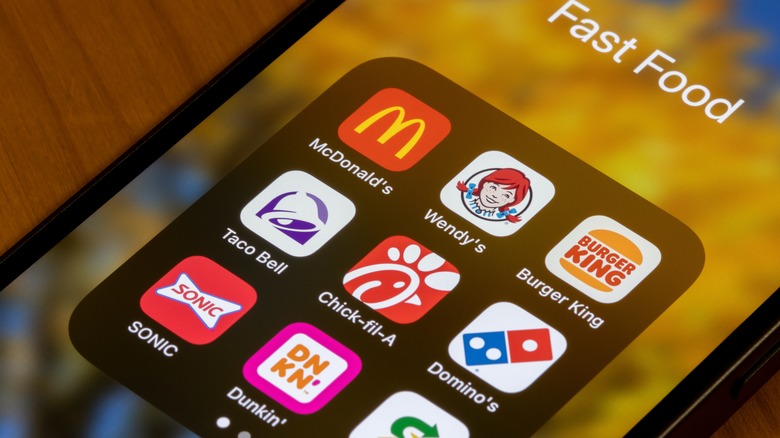 Tada Images/Shutterstock
Take a walk down the block and you'll find a McDonald's at the street corner. Drive downtown and you'll find an Olive Garden near a Longhorn Steakhouse. If you want to order a pizza, chances are that the top suggestions for pizza in your area are Pizza Hut or Domino's. If you want to grab a coffee, you may have to swing by Starbucks or Dunkin' for a cup.
Chain restaurants are a common sight everywhere you go. According to IBIS World, there are over "107,541 chain restaurants in the United States as of 2022." To put it simply, this is a lot of McDonald's, Burger King, Pizza Hut, and Starbucks locations. Of course, many are nationwide, but this accounts for exclusive chain restaurants in every state, too.
If there is such an enormous number of chain restaurants all over America, then it's not hard to imagine they take up a pretty large part of the restaurant market. On top of that, food delivery apps in the United States made an impressive $22.4 billion in 2021 (via Business of Apps), making up another considerable sector of the restaurant industry.
Still, even with all these chain restaurants and delivery apps, are they really that popular in the eyes of the American citizenry, or does the public prefer something else?
Americans seem to prefer local restaurants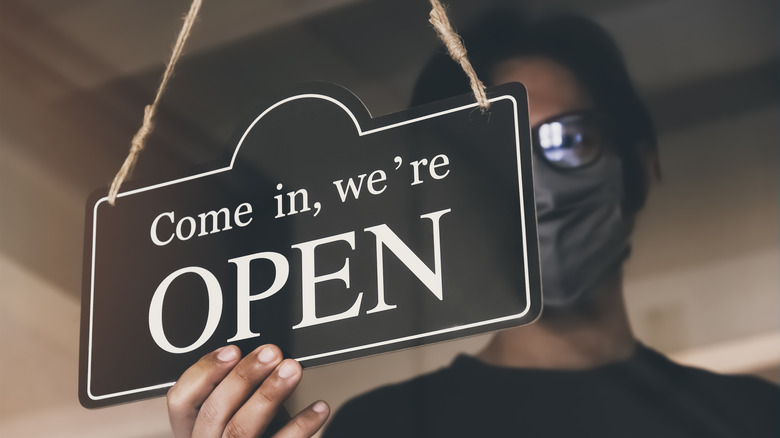 winnond/Shutterstock
It would seem that the "support local" motto has struck a chord with a large number of Americans. According to Restaurant Dive, 65% of Americans are leaning toward local restaurants rather than chain restaurants. The reason for this shift appears to stem from the effects of COVID-19 restrictions on a large majority of restaurants, which placed many smaller local restaurants in a severe financial state. In fact, the National Restaurant Association noted that over 110,000 restaurants closed and an astounding 2.5 million jobs were lost (via Fortune Magazine).
There has been a great level of support for small restaurants since the beginning of the pandemic. American Express, for example, announced on February 24 that it will be collaborating with restaurant-reservation app Resy to help support independent restaurants by donating to restaurant-focused relief groups and covering the cost of meals. Furthermore, a group known as the Independent Restaurant Coalition has been working to rally Congress to pass legislation to help small businesses and to create a "sustainable future" for those struggling since the beginning of COVID-19.
Other chain restaurants have also been showing their support for local neighborhood restaurants. Domino's has supported small businesses by encouraging customers to order through small businesses rather than delivery apps. This has not only helped send support straight to these restaurants but also helped avoid the delivery fees associated with apps like DoorDash.