How To Majorly Upgrade Your Pizza Rolls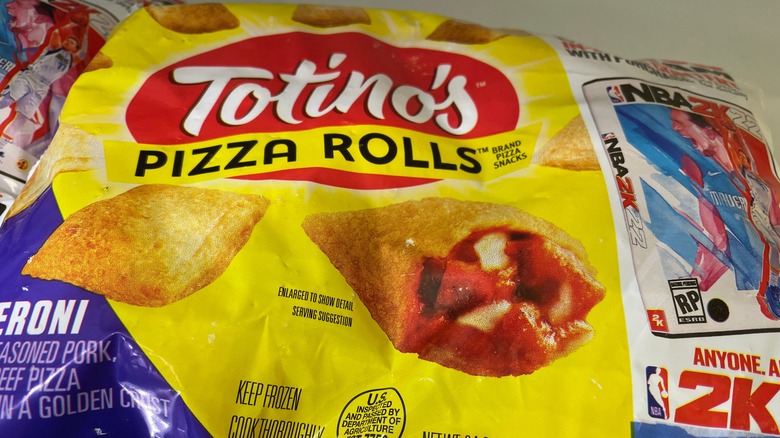 Billy F Blume Jr/Shutterstock
Frozen pizza rolls are a quick and convenient snack that are great to serve when you have friends over for a casual hangout night of watching football or need to find some greasy sustenance after imbibing. And no brand sells more of them than Totino's, which leads the way in the pizza roll frozen snack and appetizer retail store market share.
Conscious of its perceived image in online communities as an affordable snack food appealing to gamers, sports fans, and streaming service show binge-watchers, instead of fighting back, Totino's has taken the savvy marketing approach of laughing with the crowd and joining in on the joke with social media engagement and events. A few of their snack hack recipes posted on the brand's website even show photos of plates of pizza rolls laying next to game controllers. Others feature recipe ideas from Redditors on how to enhance your pizza roll experience.
Some people you might least expect still enjoy a pizza roll every now and again. Celebrity chef and TV personality Andrew Zimmern has his own particular way of eating Totino's pizza rolls. And Totino's promotes a number of ways to majorly upgrade your pizza rolls, highlighted by one recipe that blends some very popular flavors.
Use Buffalo sauce and ranch dressing to boost your pizza rolls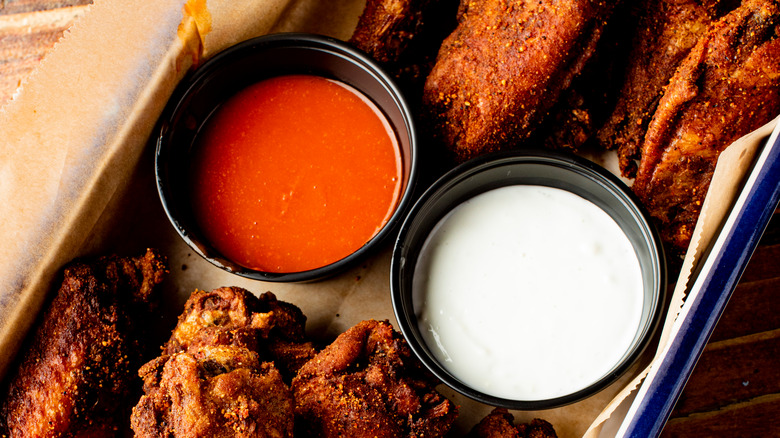 Marie Sonmez Photography/Shutterstock
The Buffalo Ranch Pizza Rolls recipe calls for a dozen frozen pepperoni or cheese Totino's pizza rolls, two tablespoons of Buffalo wing sauce, two teaspoons of ranch dressing, and one tablespoon of chopped fresh Italian (flat-leaf) parsley. Perhaps you never envisioned adding parsley to Totinos, but there's always a first time for everything.
For prepping the Buffalo ranch rolls, Totino's recommends placing the pizza rolls in a 4-quart or larger air fryer basket, setting the temperature to 390 degrees F, and cooking for four minutes. Then midway through you remove the basket, shake well to mix up the snacks, and cook for an additional four minutes. You'll want to put the Buffalo wing sauce in a medium bowl and then add the cooked pizza rolls, tossing to coat them like you would a traditional hot wing. Finally, drizzle the rolls with the ranch dressing and top with parsley. If you need further inspiration to up your pizza roll game, Totinos has suggested snack hack recipes for making habanero, spicy barbecue dip, and cheesy bacon ranch pizza rolls, among other varieties.