Where Is The Chick-Fil-A Museum Located?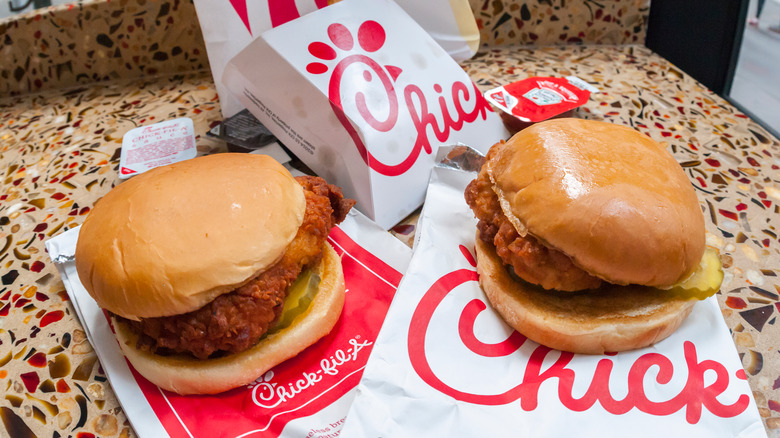 rblfmr/Shutterstock
When founder S. Truett Cathy opened the very first Chick-fil-A restaurant in 1967, he knew he was onto something big (via Chick-fil-A). With its unique and affordable menu items, commitment to tradition, and unrivaled chicken recipe, it's no small wonder why this incredibly successful restaurant chain has become one of the most beloved in the United States. Lovers of Chick-fil-A's famous chicken sandwich who are hungry for more can learn about its humble beginnings at the Chick-fil-A Museum.
Plan to spend at least two hours here exploring the grounds, experiencing one of the awe-inspiring Chick-fil-A Backstage Tours, enjoying a tasty sample in the test kitchen, and even perusing the founder's collection of vintage and luxury cars, per reviews on Tripadvisor. Not up for a road trip in the near future? Fans also have the option to register for the hour-long virtual tour on the Chick-fil-A website to get inspired by its fascinating history from the comfort of home.
What makes the Chick-fil-A Museum so special?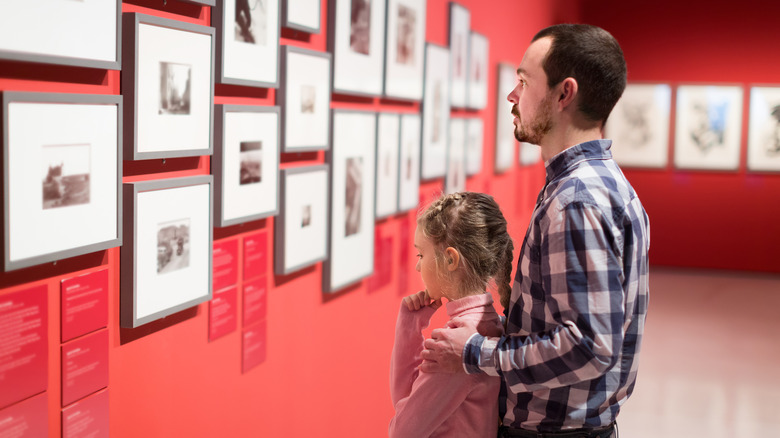 BearFotos/Shutterstock
Visitors can find the museum nestled in the neighborhood of College Park in sunny Atlanta, Georgia (via Explore Georgia). Browse reviews from the Chick-fil-A Museum's guests and it's easy to see just how eye-opening the guided tour can really be. The guides are passionate about the story they tell, diving deep into the heart of Chick-fil-A's core values and mission. History buffs and those who prefer a more hands-on experience will love their time at the museum. Participants will get a truly unique behind-the-scenes look at the culture and innovation that took the restaurant to new heights and has kept it thriving to this day. It seems like the perfect day trip for families to walk the beautiful grounds and get a real taste of what their favorite fast food restaurant is all about.
The Chick-fil-A museum in Atlanta, Georgia provides a fun-filled, exclusive look into S. Truett Cathy's dream that eventually became a heavenly reality. If a weekly trip to Chick-fil-A is your family's weekly tradition or you love its savory menu enough to craft Chick-fil-A copycat recipes at home, the museum has something for everyone and their taste buds to enjoy!