Mark Dacascos Says This Is The Best Part Of Being Chairman On Iron Chef - Exclusive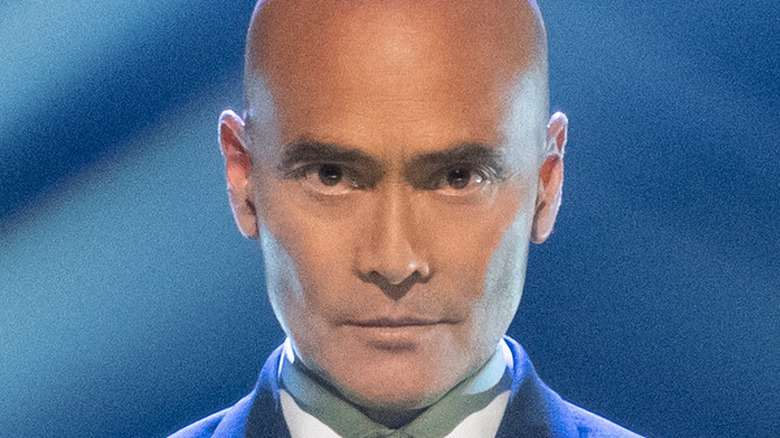 Netflix
If you've been a longtime fan of "Iron Chef," then you know that the show isn't complete without the chairman, Mark Dacascos. The actor and martial arts expert has been a fixture of the show since it started in 2004 (via IMDb). So it's only fitting that Dacascos would reprise his role as chairman for the Netflix reboot, "Iron Chef: Quest for an Iron Legend."
The latest iteration features a new cast of Iron Chefs — plus the most talented challengers to set foot in Kitchen Stadium. All the while, the chairman is still there to oversee the action, introducing the challenges and the matchups and generally embodying the Iron Chef spirit that's palpable whether you're in the studio or watching from home.
As the new season kicks off, Mashed got the chance to speak exclusively with Dacascos about his return to "Iron Chef," and he shared his favorite part about being the chairman for nearly 20 years and counting.
The chairman is always learning along with the viewers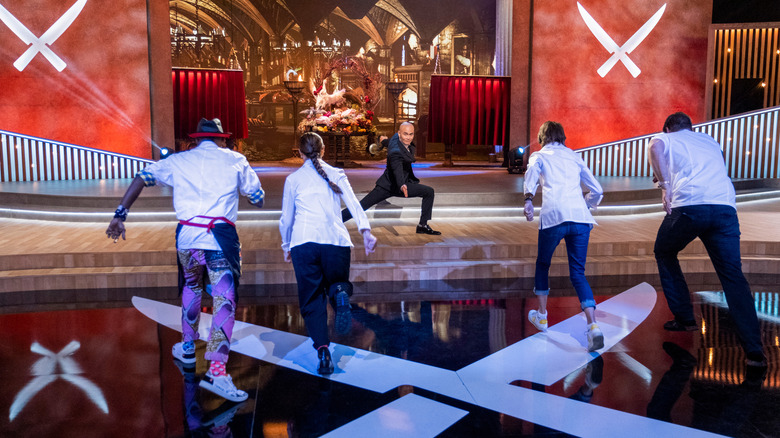 Netflix
You don't stick with something for nearly two decades if you don't love it. "It's become a huge part of my life. I'm obviously connected with our cast and crew, and now we have new family members," said longtime chairman Mark Dacascos. When Mashed asked him to describe his favorite part of being the chairman on "Iron Chef," he didn't even hesitate with his answer. "I get to learn so much every time I go to work," he said.
Unlike hosts Alton Brown and Kristen Kish, Dacascos doesn't have a culinary background. He's more like all the rest of us watching the show, taking in the talent, the technique, and the tasty creations the chefs seem to whip up using sheer magic — and the show has only gotten more diverse, featuring chefs and cuisines from around the world. 
"These amazing chefs, both Iron Chefs and challengers ... They are talking about what they do in their food, and the cultures and customs and history," said Dacascos, adding, "I learned from all of them, and then to see them put it in practice right in front of me, it's amazing."
"Iron Chef: Quest for an Iron Legend" is now available to stream on Netflix.