The Icon Jack Harlow Wants To Share His KFC Meal With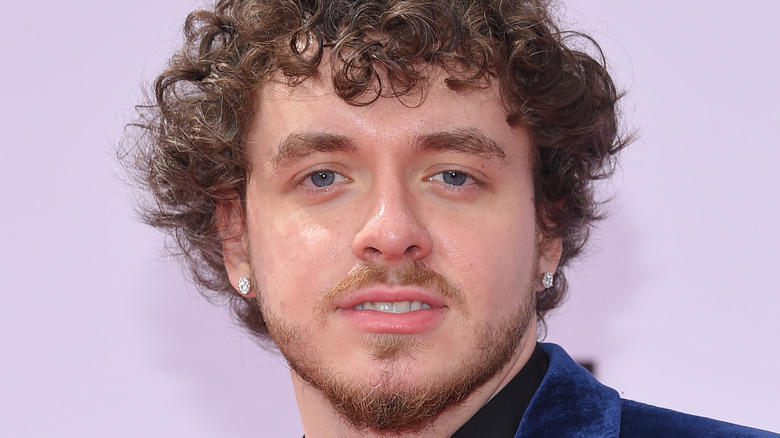 DFree/Shutterstock
When Kentucky-born rapper was approached by KFC to collaborate on a meal, it felt like the natural thing to do. "You go around the world and people ask you, when you say you're from Kentucky, they're like 'oh like KFC?' So it's just like, this iconic thing," Jack Harlow said in an interview with Food Beast. Harlow said that when his friends go around the world and mention Kentucky, people now associate it with the rapper. "It's all about home ... this is just another thing that feels right."
Per Capital Xtra, Jack Harlow, 24, is a 3-time Grammy nominee whose biggest claim to fame is his hit single, "WHAT'S POPPIN'." In March of 2022, he sampled Fergie's "Glamorous" on his track "First Class," which became the first hip-hop song of the year to reach number 1 on the Billboard Hot 100. The chain is known for having secret recipes that make its food desirable. Recently, an employee leaked a video showing how KFC mashed potatoes are really made. In a recent interview, Jack Harlow revealed (in a hilarious way) who he'd like to share his new meal with, and it's not a family member or famous rapper.
Jack Harlow is in good hands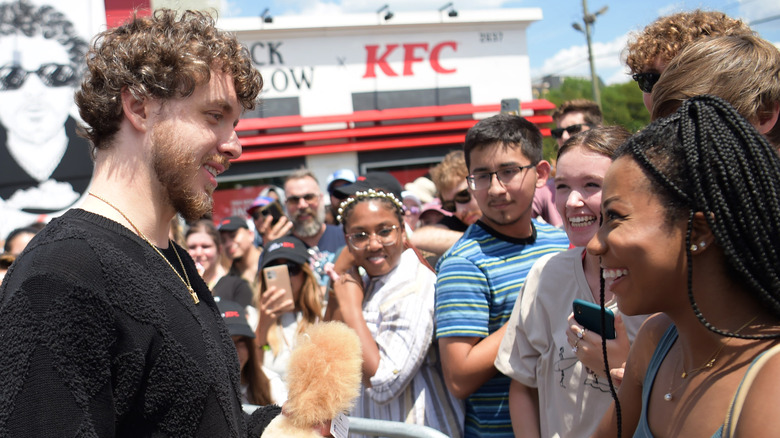 Marcus Ingram/Getty Images
KFC's Jack Harlow meal is not an average combination. Per Courier Journal, it features a spicy chicken sandwich, macaroni and cheese, secret recipe fries, lemonade, and a side of ranch. Of course, a star as big as Jack Harlow won't be enjoying his meal alone. When Reach Guinto from Food Beast asked Harlow who he'd like to pull up to the drive-thru with, he had quite an interesting answer. "You know the guy from the Allstate commercials? The guy who has a deep voice and says 'you're in good hands?' Yea, him," Harlow said.
When Guinto asked him why he would choose the Allstate guy, whose actual name is Dennis Haysbert, he says, "I just f–k with him." According to Empire, Haysbert is also known for his work in the "Major League" films, the television series "24," and a drama series called "The Unit." KFC's Jack Harlow meal dropped on June 6, 2022, and it comes in special Jack Harlow packaging to catch the attention of dedicated fans.