Subway Sandwiches Used To Be A Lot Cheaper Than You'd Think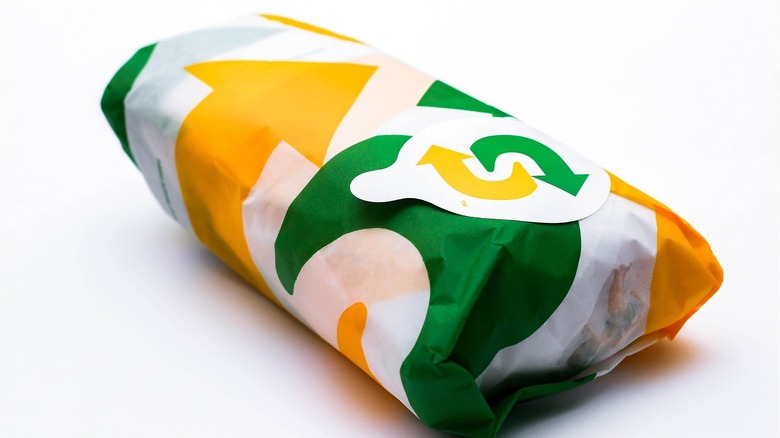 Birch Photographer/Shutterstock
One fast food chain known for its affordable sandwiches is Subway. Who can forget the chain's catchy marketing jingle for "$5 footlongs," featuring actors extending their hands to measure out their sandwiches. And fans seem to be fairly pleased with the affordability, going so far as to discuss their favorite cheap meals on a Reddit forum dedicated to Subway.
Despite the rise in food prices, Subway appears to be keeping their prices relatively low. At the time of this writing, you could still get a 6-inch Sub of the Day for $4, or a $5 footlong in select locations for a limited time. They also don't place a cap on how many vegetables a customer can add to their sandwich.
As affordable as it is now, Subway actually used to be way, way cheaper when the restaurant first debuted. Have you ever wondered what this fast food favorite used to charge for a sandwich?
It's ancient history, but Subway sandwiches were cheap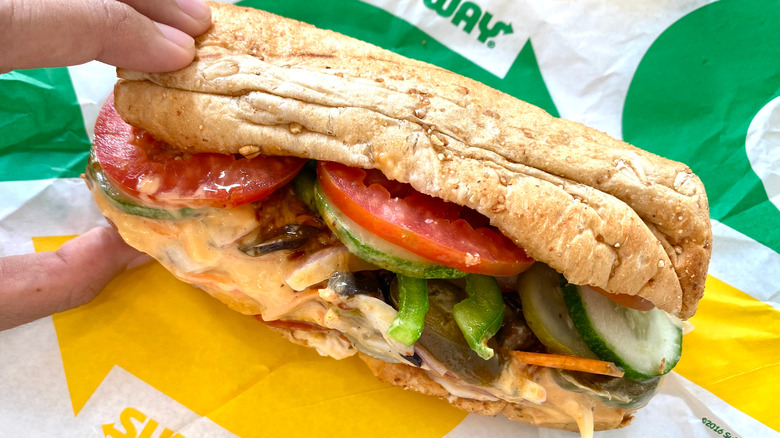 Prachana Thong-on/Shutterstock
When Subway first opened, it wasn't even called Subway. The sandwich shop was opened in 1965 by teenage entrepreneur Fred DeLuca and nuclear scientist Dr. Peter Buck as "Pete's Super Submarines" in Bridgeport, Connecticut, via Franchise500. The name was eventually changed after botched radio ads made the restaurant sound like "Pizza Marines" because of the regional accent (via Margin). The shop was renamed "Pete's Subway" before it was renamed again as "Subway."
At the time of its opening, Subway sandwiches cost between $0.49 to $0.69. DeLuca and Buck sold 312 sandwiches on the shop's opening day. Whether this was simply due to the low prices or a promotion isn't entirely clear. However, it's likely that it was the price of food at the time. Just one year prior to Subway opening, a plate of turkey with two sides at Howard Johnson's cost just $1.49. My how fast food prices have changed over the years.