The Best City For Foodies, According To Yelp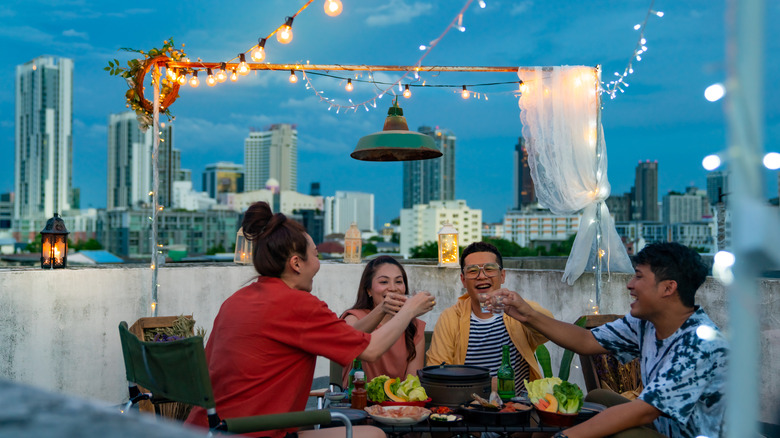 CandyRetriever/Shutterstock
Deciding where to live can be a big decision, especially when the real estate market is hot. With a food inflation crisis on the rise, some people might look for areas with a low cost of living. And in a tight real estate market, others might consider moving to areas where affordable houses are plentiful, even if they're a bit removed from the hustle and bustle of city life. But for those who don't eat to live but rather live to eat, there's one other important thing to consider when choosing a place to live (or vacation): how's the food?
Yelp understands this mentality all too well. After all, on what other website do diners let loose on restaurants more frequently or more fiercely? And while other arbiters of culinary taste such as the Michelin Guide or The World's 50 Best Restaurants might focus on eateries in major cities like New York, Los Angeles, and Chicago, Yelp's list of the best cities for foodies includes more than a few places that are off the beaten path. 
In fact, none of the company's chosen cities are in the northeast, and the midwest was skipped entirely, too. But a cluster of restaurants in the southeast have made that area of the country a veritable paradise on earth for food lovers, if Yelp's list is anything to go by.
The top food city is...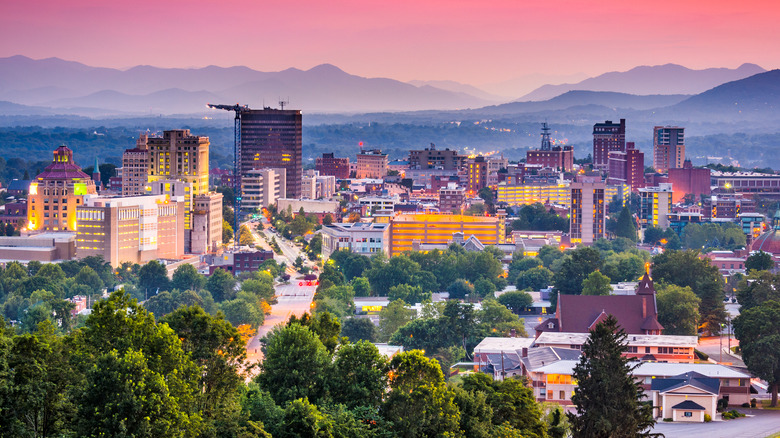 Sean Pavone/Shutterstock
So, which city was named the top place for foodies to live or visit? That would be Asheville, North Carolina. According to Yelp's press release, Asheville's cuisine features restaurants that "blend the flavors of the American South with Appalachian fare" and has a "unique mountain-to-urban creative food scene." It also topped Yelp's list in 2020 (via Food & Wine). But Asheville isn't the only city in North Carolina to make Yelp's Top 10 list. Kill Devil Hills, in the Outer Banks, was number four on the list, and Wilmington, NC apparently "has a must-try food scene filled with Southern cuisine and seafood." 
Joining those cities in the southeast are Charleston, SC (Yelp recommends restaurants Jackrabbit Filly and Lola), and Savannah, GA, the home city of James Beard Award-winning chef Mashama Bailey and restaurant The Grey. Rounding out the list are the Hawaiian Islands ("Yelpers love the fish tacos at Down the Hatch"); San Luis Obispo, CA, known for its tri-tip barbecue; Bend-Redmond, OR, made the list thanks to its beer breweries and cider houses; Boise, ID was featured thanks to restaurants like The Lively, Trillium, and Ansots; and Santa Fe, NM, ranked highly because of a foodie culture that "blends Indigenous, Spanish and Anglo-American flavors." 
Whether you're a food obsessive who's looking for a new city to call home or just a hungry vacationer, these smaller food cities are a sure bet.