How Sushi Is Totally Changing TGI Friday's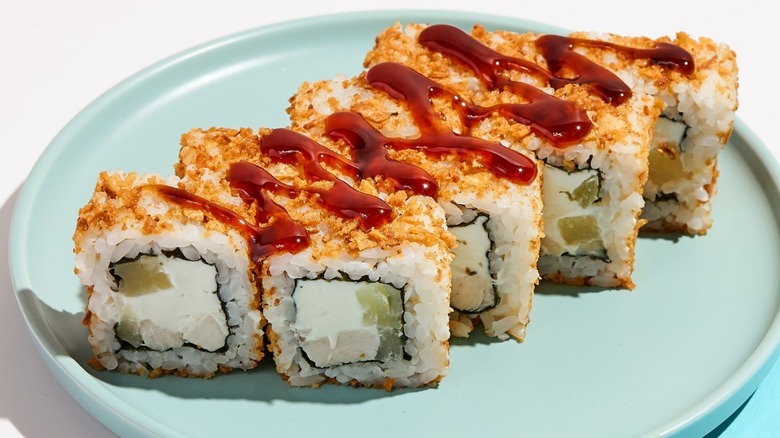 Ryzhkov Photography/Shutterstock
When you're deciding where to dine out with a group, restaurant chains like TGI Friday's can be a crowd-pleaser because the menu is massive and has something for everyone. While smaller, family-owned restaurants have had to pare down their menus due to the pandemic, chains still offer endless options (via Food & Wine). Although TGI Friday's already has an extensive menu to please a wide audience, the chain still strives to reach more customers in the younger demographic (via Nation's Restaurant News).
According to the National Restaurant Association, nearly 75% of millennials and 66% of Gen Z believe that takeout is "essential." The rise of ghost kitchens and contactless food delivery has fulfilled this need, and TGI Friday's wants to get in on the action. The brand was able to add sushi to the online and select in-store menus through a ghost kitchen partnership with C3, "the fastest-growing global food tech platform," and so far it has been wildly successful (via PR Newswire).
Overall revenue is up and younger customers are flocking to TGI Friday's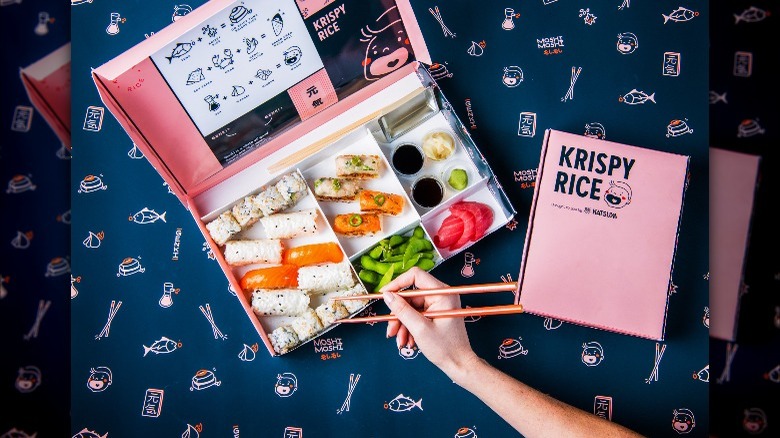 Krispy Rice
To add the sushi options to its customers, TGI Friday's decided to partner with C3 to bring this entirely new section of the menu to life (via PR Newswire). These exciting new menu items may have brought younger customers into the 17 TGI Friday's locations where sushi is available, but they can also order online (via Nation's Restaurant News). The partnership has been mutually beneficial for both brands because C3 gets exposure and TGI Friday's has seen higher revenue and better staff morale.
In fact, TGI Friday's customers are responsible for more than 25% of total sales for Krispy Rice, the C3 brand that serves sushi (via Nation's Restaurant News). The partnership has resulted in higher staff morale at the chain because they feel accomplished when they learn how to roll sushi correctly. Since the TGI Friday's virtual kitchen partnership has been so successful, the chain will soon partner with C3's brand Kumi Tacos as well. In addition to the sushi from Krispy Rice, customers will be able to enjoy nori tacos and burritos.