Taco Bell And KFC Lovers Won't Be Happy About This Inflation News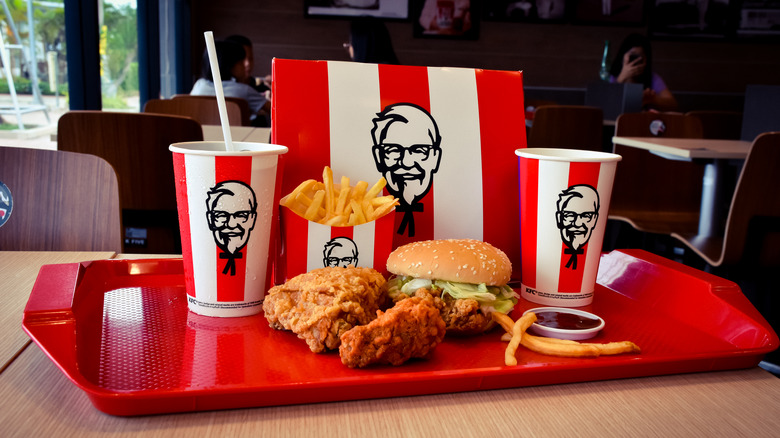 Patcharaporn Puttipon2465/Shutterstock
Inflation seems to be hitting hard just about everywhere on the planet, and the Land Down Under — Australia — is no exception. Rising food, gas, and energy prices are putting household budgets under surveillance and to the test, forcing people to evaluate their spending and seek ways to reduce everyday expenditures (per The Guardian).
What does that look like? Well, it varies from person to person and household to household, but some people are skipping the gym and riding their bicycles instead, shopping multiple stores for the best grocery prices, doing their shopping in the afternoon (when prices on perishable items are often reduced), avoiding expensive meats, including Australia's beloved roast lamb, skipping coffee at break time, and growing their own vegetables for the first time.
Some relief on the pocketbook and wallet sure would be nice, but don't look for lower prices in the realm of fast food. In fact, the cost of a meal at KFC and Taco Bell in Australia is about to soar. Again (per Perth Now). And you thought the lettuce shortage that's giving cabbage a moment at KFC was bad enough.
KFC and Taco Bell outposts in Australia prepare for price hikes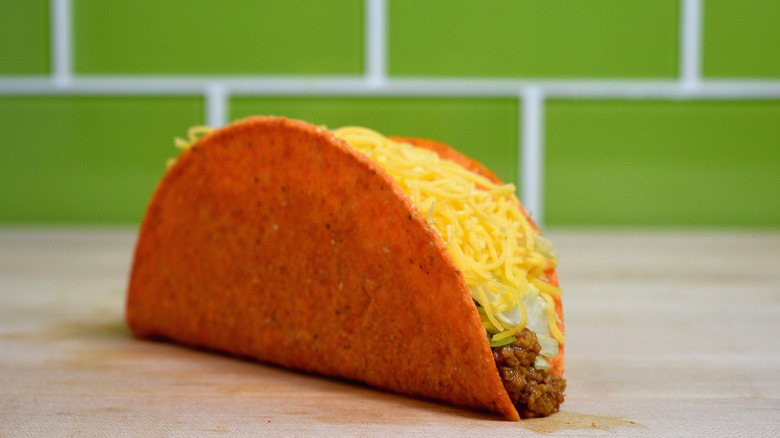 Joshua Blanchard/Getty Images
There's more finger-lickin' bad news. Collins Foods, which owns 263 KFC outlets across Australia, plus 23 Taco Bell locations in metropolitan areas of the country, announced it is likely once again to raise prices as a result of inflation (per News.com.Au).
Customers have already absorbed two price increases of 1-2% this year, despite the fact both fast food giants are experiencing growth and revenue gains in Australia (per Perth Now). Drew O'Malley, chief executive for Collins Food, noted that price increases on the menu board are necessary to help neutralize cost inflation of things like ingredient and packaging prices. So the treat of a box or bucket of chicken, or a double, or a tasty taco or burrito, might become a more occasional thing.
"While menu pricing is factoring into our efforts to offset margin pressures, we will continue to keep value at the center of our customer appeal," O'Malley noted. "While some margin compression in the short-term is unavoidable, in the mid-term we expect margins to recover."
As noted, fast food inflation isn't just an Australian issue. In May, Newsweek detailed how one Taco Bell customer in Florida expressed their frustrations with recent price increases in dramatic fashion on Reddit.