The Nostalgic Candles That Will Make Your Home Smell Like Cereal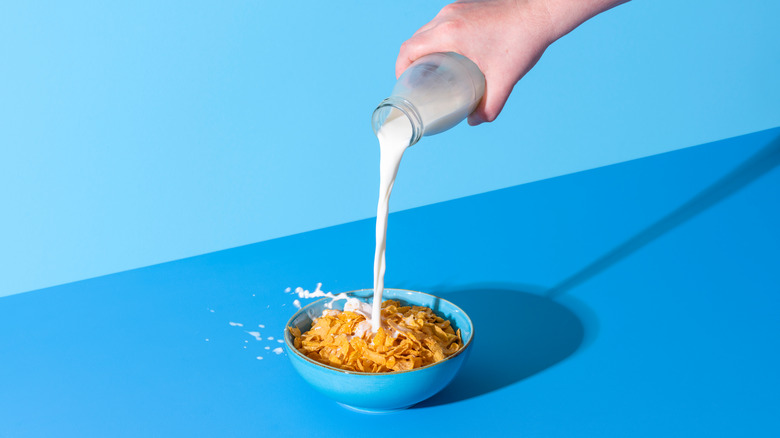 YesPhotographers/Shutterstock
We may receive a commission on purchases made from links.
From Yankee Candle producing a scent that makes every day smell like fresh Belgian waffles on a Sunday morning to Rudy's Real Bar-B-Q offering a limited edition candle two-pack that will fill buyers' homes with the scent of brisket and peach cobbler, its apparent people love to make their houses smell like food. And considering Americans can eat up to 160 bowls of cereal yearly, it only makes sense that candle producers would set their sights on creating cereal scents for foodies.
After all, cereal has a lot of appeal. Many people associate the classic breakfast favorite with their childhood. Even if you didn't fix a bowl of it before starting your day at elementary school, the bright colors and sugary smells of some cereals are sure to bring a smile to your face. And now General Mills is rolling out official candles that recreate some of its most iconic cereals' nostalgic scents.
General Mills' cereal scented candles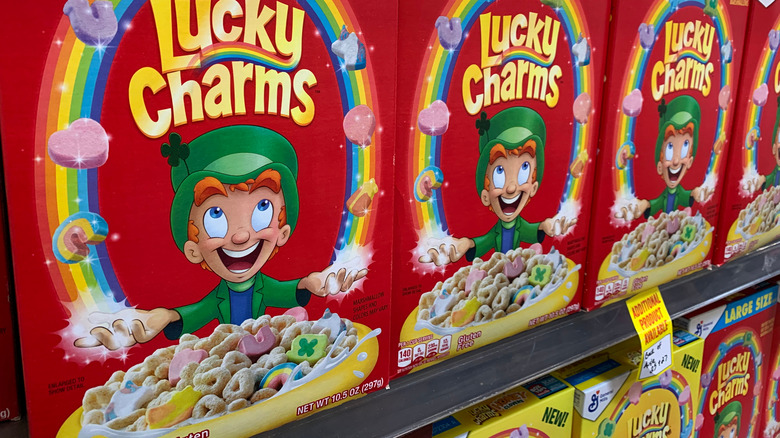 JJava Designs/Shutterstock
According to Food & Wine, General Mills' cereal candle collection includes 23 scents – Cocoa Puffs and Lucky Charms are just two options available — and can be bought in-store or online at Target. There are jar-styled, one-wick, and three-wick candle options to choose from, and each different type of candle has a unique packaging theme to its cereal scent. True cereal enthusiasts who can't decide on just one, however, have the option of buying three different sets of three candles that mix and match their favorites.
General Mills seems to have a habit of treating fans of its cereals as collectible merchandise. In the past, the company has released shirts with Walmart that let fans represent their preferred breakfast food. The brand even sells funko pop versions of its cereals' well-known mascots, like the face of one of its exclusive Halloween cereals, Franken Berry. With so many different packaging designs and enticing scents, the newest edition to General Mills' nonedible cereal products is sure to please cereal fanatics.