It's July, And Costco Is Already Rolling Out Christmas Decorations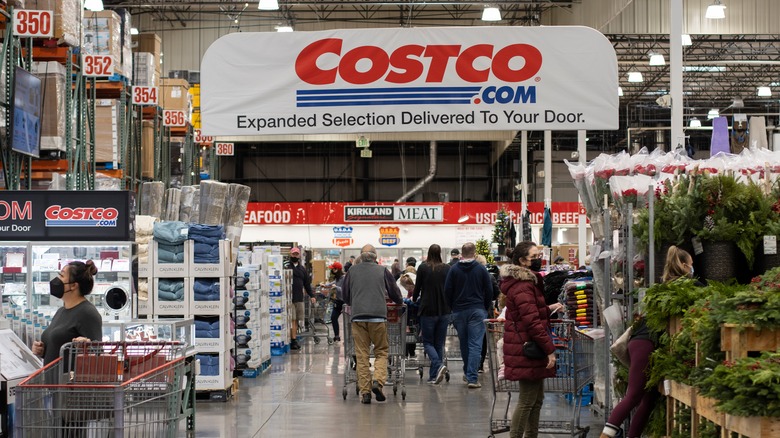 Tada Images/Shutterstock
Costco and social media go together like peanut butter and jelly. Separately, they each have their merits — but when put together, they really work in tandem, making fans of the warehouse chain aware of new products they want to add to their carts. According to Winsight Grocery Business, synchronization between supermarkets and social media really is the future of food retail. If you think about it, it makes a lot of sense. 
Costco is your friend when you are shopping for big parties and you want to stay on budget. It's a go-to when you volunteer to provide snacks for your kid's high school cheer squad. Meanwhile, social media lets you know about new products to try for those occasions. Leading up to the recent Fourth of July holiday, for example, a returning Costco dessert had Instagram blowing up — as the 4-pound key lime pie could certainly feed a crowd.
Now, though we're just a week past July 4, Costco is already preparing for another food-heavy holiday: Christmas. That's right, while competitors like Walmart and Target may be lining their shelves with back-to-school notebooks, crayons, and rulers, Costco is already getting into the holiday spirit. How do we know? One eagle-eyed social media user spotted Christmas decorations at the store this month.
Christmas in July? Costco says yes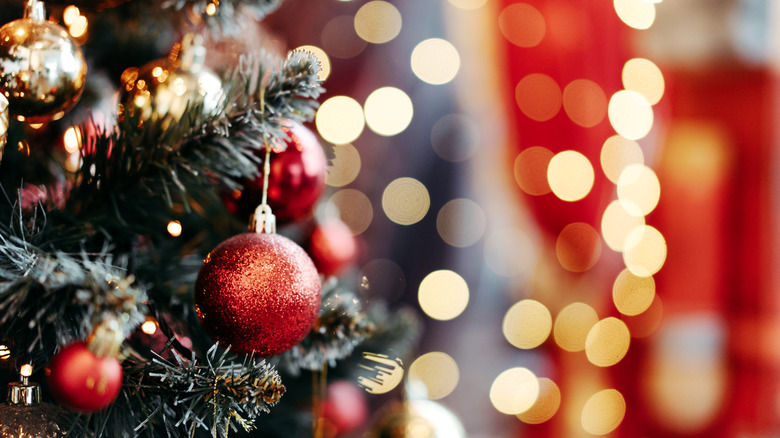 Ilona Kozhevnikova/Shutterstock
TikToker Brennan Gassaway shared her recent stroll through the warehouse chain, which resulted in what she dubbed a "Costco low carb haul." She didn't only find food: At the beginning of the video, Gassaway squealed with joy as she stumbled upon some Christmas decorations — think garland and spools of holiday ribbon. "Oh, my gosh, it's happening," she said, causing one commenter to note, "The Christmas stuff. That made your day lol." 
If the thought of Christmas decorations at Costco has you excited, too, don't feel bad. Sometimes, we all need a little Christmas. And before the naysayers get started, Christmas in July is a thing, according to Country Living. It's been 89 years since Christmas in July was first celebrated at a girls' summer camp in Brevard, North Carolina, complete with a Christmas tree, fake snow, and carolers. The tradition lives on today, and Real Simple reports that many people use it as an opportunity to shop for the December 25 holiday. However, Christmas in July has additional perks. Walter A. Brown, a clinical professor of psychiatry at the medical schools of Brown and Tufts Universities, told the publication, "Reading about cold can take your mind off the thermometer, evoking one's own experience of ice and snow." Perhaps that's what had Gassaway feeling as cool as a cucumber seeing those Costco Christmas decorations!