The Best Italian Destinations For Food, According To Giada De Laurentiis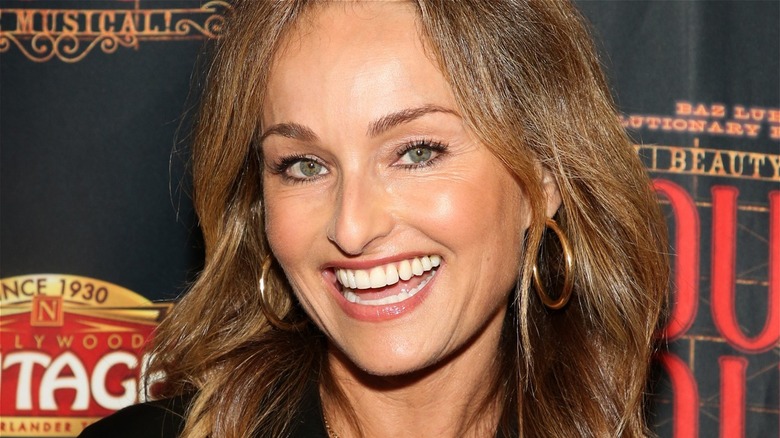 Paul Archuleta/Getty
Ah, Italy! The land of breathtaking vistas, incredible architecture, beautiful fashion, and, most importantly, insanely good cuisine and traditional dishes. Who wouldn't want to visit Italy, especially during the summer? It's no wonder that in 2019, 5.6 million Americans visited the country, composing just "3% of all tourists coming to Italy," The Local reports. But which cities are the most popular tourist stops? Unsurprisingly, Rome is in the number-one spot, while Milan and Venice are also near the top of the list. 
Rome is also the city in which famous chef, television personality, and cookbook author Giada De Laurentiis was born in 1970 (via Biography). When she was 7 years old, De Laurentiis moved to the U.S. Her most recent TV endeavor, however, brought her back to Italy in 2021 for a culinary tour of the country. In "Bobby & Giada in Italy," De Laurentiis is accompanied by chef Bobby Flay as they go on a foodie road trip across the country. Recently, De Laurentiis revealed which Italian destinations are among her favorites, and they're not the ones that were featured in her show with Flay.
De Laurentiis recommends Puglia, Sicily, Ravello, and Umbria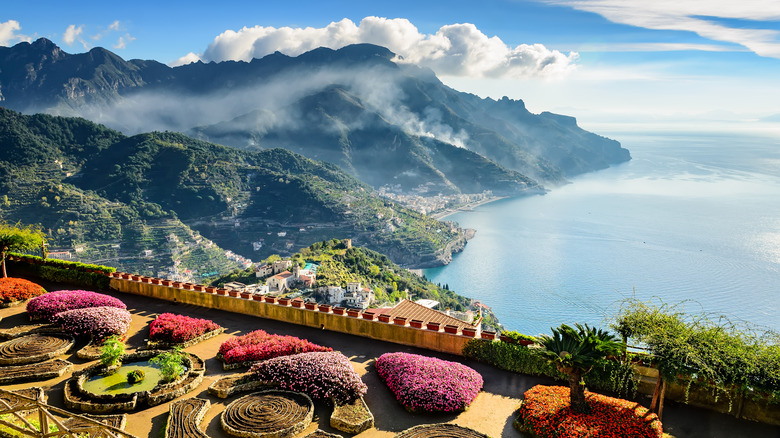 Sergey Berestetsky/Shutterstock
De Laurentiis took to her Giadzy site to expand on four "lesser-known" Italian regions and cities for those looking for food, scenery, and culture outside of the more heavily trodden Rome or Florence. First off: Puglia, the coastal region in southern Italy famous for deliciously creamy burrata and caciocavallo cheeses, ear-shaped orecchiette pasta, ring-shaped crackers called taralli, and the crispy, stuffed pockets of fried dough known as panzerotti, explains La Cucina Italiana. Next up, Ravello, a city that calls itself "the hidden treasure of the Amalfi Coast." Located high on a cliff overlooking the Tyrrhenian Sea, Ravello and surrounding cities are known for fresh seafood and dishes made with local produce, such as fragrant Amalfi Coast citrus (via Positano.com).
De Laurentiis' other pick is Umbria, chock-full of forested areas, hidden lakes, and scenic villages. While in Umbria, make sure to taste hearty local delicacies, such truffles and sausage, which feature in a rich dish called pasta alla Norcina. Her final recommendation is Sicily, an island whose cuisine was influenced by Turkish, Arab, and Greek food, per Vancouver Sun. De Laurentiis is especially impressed by eggplant caponata, arancini, and cannoli, so if you're ever in Italy, make sure to try these traditional, chef-approved classics that have been made and enjoyed for centuries.