Why Some Artisanal Candies Are More Expensive Post-COVID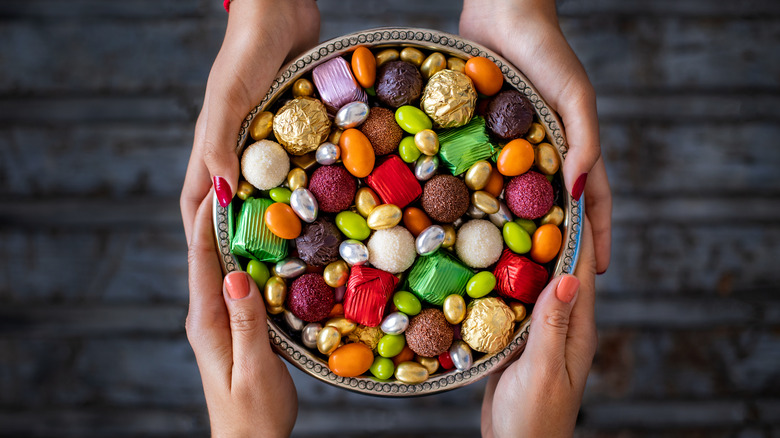 Gulcin Ragiboglu/Shutterstock
Candy and confection is big business in the United States — so much so that it's directly responsible for the total creation of more than 696,500 direct and indirect jobs across the country. The candy industry pays $10.5 billion in wages and earns $1.8 billion in exports, per Candy USA. 
And the list of the top candy companies in North America reads like a who's who of food conglomerates. There's Mars Wrigley, which sits at the top spot; Mondelez International, which is number two; The Hershey Company, which sits at number three; Ferrero, which is number four; and General Mills, which is in fifth place, per Candy Industry. And Food Dive says SMEs (aka small and medium-size enterprises) "make up a significant portion of the National Confectioners Associations' 600 members." The publication says, range from startups to manufacturing firms that have been around for generations.
This is significant — record inflation, which has pummeled markets around the world, has hit small businesses especially hard. A survey of small business owners conducted by Bank of America and released in May indicates that these firms are being squeezed by a variety of factors, including inflation, commodities prices, and supply chain disruptions. And America's small and medium-sized candy manufacturers are no different.
Candymakers faced the same supply chain and inflation-related problems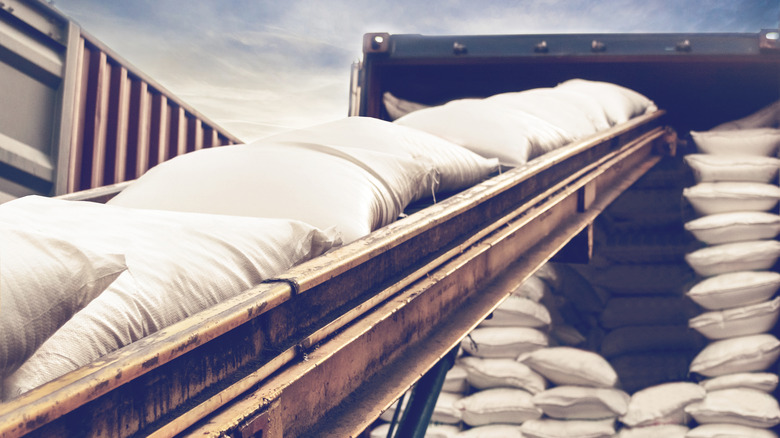 Mr. Kosal/Shutterstock
Candy companies tell Food Dive that while business is good, they struggle with the same problems that other companies have encountered since the COVID-19 pandemic started: a reduced number of staff, a spike in transportation costs, and uncertainties in the delivery times of supplies from ingredients to packaging material. 
Spokesman for the National Confectioners' Association Carly Schildhaus tells Food Dive that "There's no question that the challenges faced across the industry — supply chain, inflation, labor shortages, broad pandemic impact and more — have disproportionately affected small and mid-sized companies compared with their larger counterparts."
To cope with these changes (and like many SMEs in other industries), candy companies have had to raise prices and hope that customers don't mind the increases, per Bank of America. One candy maker already admitted that with the high price of ingredients from sugar to nuts, he's had to pass on the increases to his customers. But as Emory University assistant marketing professor Daniel McCarthy pointed out to Food Dive, "The good thing that they [candy makers] have going for them that other larger [industries] would not is the fact that the [cost for their product] is so low."
Candy demand is strong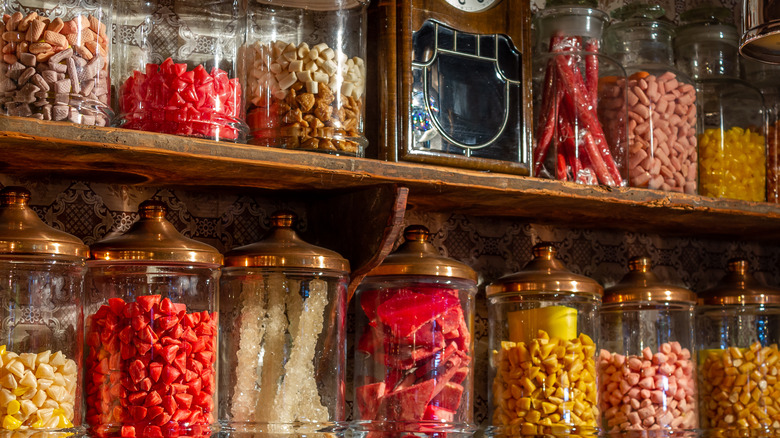 Tminaz/Shutterstock
Candy makers have another thing going for them: Consumers are spending more on sweet treats than ever before, with chocolate and candy sales up by 11% from levels seen in 2020. The industry raked in $36.9 billion in sales for 2021, with demand for non-chocolate treats rising by 14.5%, chocolate increasing by 9.2%, and gum and mints by 3.8%, per the National Confectioners Association. The industry is expected to hit nearly $45 billion in sales by 2026.
The Association's CEO John Downs said in a release that: "in contrast to rising costs for families related to inflation, health care and simply putting food on the table, candy remains a simple, affordable treat. Whether consumers found their inspiration on social media or in the grocery aisle, they reached for chocolate and candy as a means of self-care and enjoyment in an otherwise uncertain time."
With increased demand like this, even small- and medium-sized confectioners may be able to ride out the economic storm with some success.