What You Need To Know About Jon Bon Jovi's Restaurants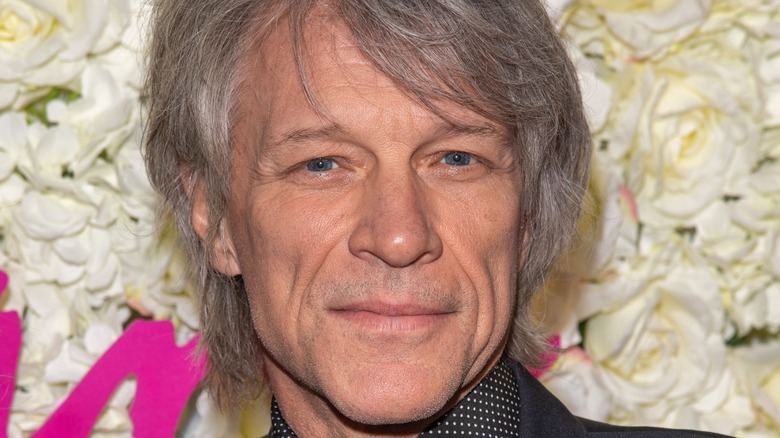 Ron Adar/Shutterstock
The adage, "You should never meet your hero," doesn't seem to apply to Jon Bon Jovi. The "Living on a Prayer" rockstar and 1980s heartthrob seems to be a good person in a field littered with lousy behavior. With his blond-streaked, grown-out mullet, the frontman of the band "Bon Jovi" is not only a musician, but also a philanthropist. 
According to his foundation, Jon Bon Jovi Soul Food, JBJ's mission is to break the "cycle of hunger, poverty and homelessness," having worked toward such a goal since 2006. The foundation supports programs that provide food and housing for those in need, and although a Garden State native, JBJ's reach extends beyond New Jersey. Nationwide, JBJSF has provided funding to build over 600 housing units. 
Bon Jovi has said of these efforts, "These issues affect your neighbors, your family members — anyone from your community. Everyone is really just one life event away from finding themselves in need of some support." This sentiment was never more relevant than during and post COVID-19. Bon Jovi and his high school sweetheart turned wife, Dorothea (another reason to love him), saw the need and responded by creating JBJ Soul Kitchen Food Bank on Long Island, New York. Utilizing his connections, Bon Jovi created the food bank that solicits and stores food donations, later distributed to local food pantries to serve those in need.
In 2011, the foundation opened the first JBJ Soul Kitchen in Red Bank, New Jersey. This restaurant and those which have come since are not like other restaurants we've seen, but he's Bon Jovi, so we shouldn't expect anything less.
JBJ Soul Kitchens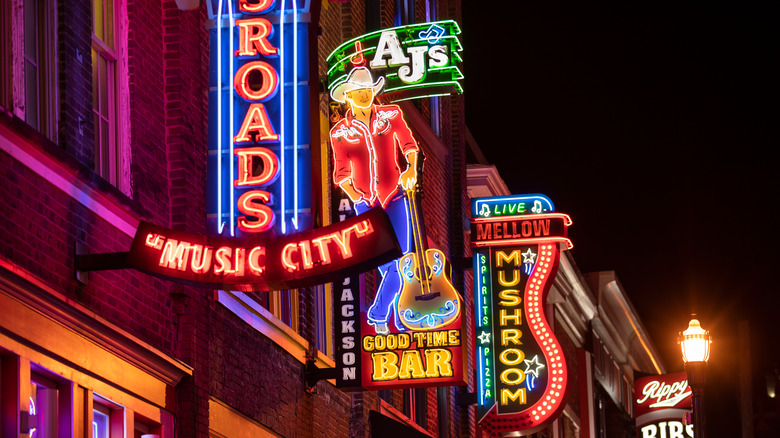 AevanStock/Shutterstock
With three locations to date, the JBJ Soul Kitchens are non-profit restaurants that keep in line with the foundation's mission of ending food insecurity. The donation-based restaurant has no prices on the menu, allowing diners to pay what they feel is fair or "pay" for their meal by volunteering hours at the restaurant. According to their website, half of their diners are paying customers who, in return, pay for the other half. Diners have enjoyed their experience at the kitchens, from the volunteer staff to the farm-to-table food, calling it an "enjoyable, heartwarming experience." In an interview with Howard Stern, the two discussed Bon Jovi's continued commitment to his foundation. During the pandemic, when many affluent people rode out the quarantine at their beach houses, Bon Jovi washed dishes five days a week at JBJ Soul Kitchen in Red Bank, New Jersey.
Eater and other publications have reported that JBJ is in the early stages of opening another business, this time a 7,000-square-foot bar in Nashville, Tennessee. JBJ joins a growing list of music celebrities opening restaurants in the city's Lower Broadway region. Currently, Blake Shelton, Jason Aldean, Luke Bryan, Justin Timberlake, and Miranda Lambert have establishments, with Garth Brooks and Eric Church announcing plans to build. Although details are sparse, JBJ's new endeavor would be the area's first non-country bar.
Bon Jovi has already been the soundtrack to many childhoods, and now he's given us another reason to visit the Music City — just gonna swing by and pick up Tommy and Gina first (we heard we could find him on the docks).