The Food Inflation Habit John Oliver Is Begging People To Stop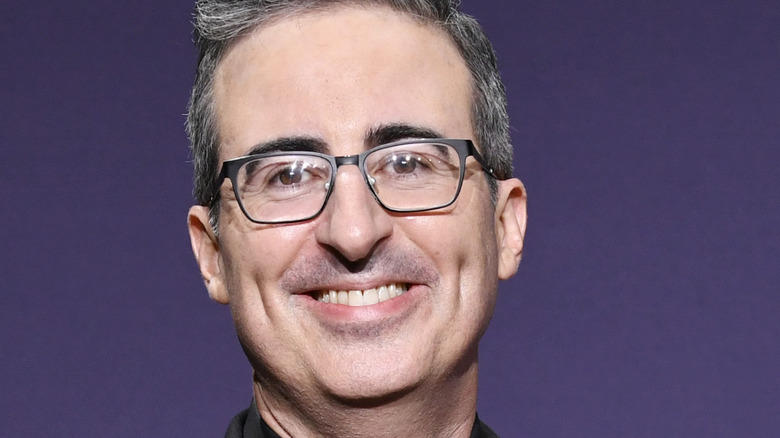 Frazer Harrison/Getty Images
See the above photo of John Oliver, the adorably nerdy comedian slash journalist and the liberal media's literal snarky answer to Fox's Tucker Carlson? Notice how he's smiling? Well, anyone who is interested in keeping that smile on Oliver's face will want to consider heeding the following advice — in the unlikely event that you happen to run into John Oliver on the street somewhere and end up getting into a discussion about inflation, specifically food inflation. It appears that John Oliver is feeling a bit emotionally fragile at the moment, as he intimated during his first post-summer-break episode of "Last Week Tonight" (via YouTube). 
The episode's theme was the still-upward trajectory of rising prices that has the nation simultaneously riveted and horrified every time they make their way to the gas pump or the grocery store. Oliver devoted the episode a sort of "Inflation 101" to concerned Americans who may understand that inflation is bad but aren't quite sure of why, how bad, how we got here, or what getting out of might look like, per Rolling Stone. But before he waded into those murky waters, the British host had something he had to get off his chest, which he addressed to the portion of his audience that engages in one inflation-related habit that may be the absolute worst thing you can do from John Oliver's perspective. 
John Oliver has had enough of meatflation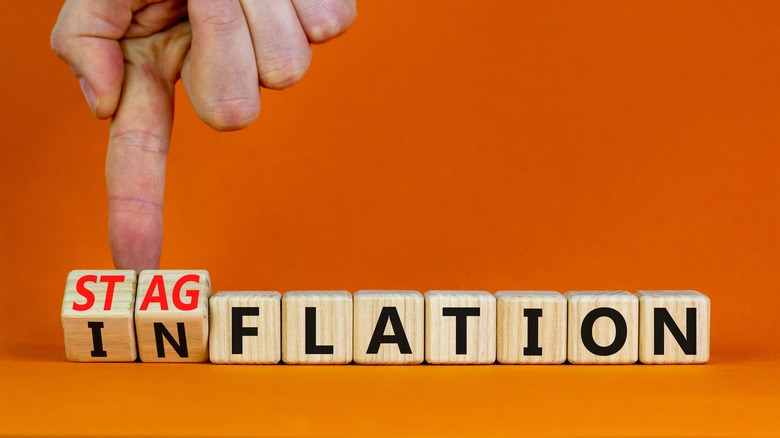 Dmitry Demidovich/Shutterstock
"Pardon the pun," people often say right after they've spun one. Now, there's nothing wrong with recognizing and exploiting language's playful loopholes. In fact, we wholeheartedly endorse the well-placed double entendre. Now consider the portmanteau, or a combination of two existing words to create a previously non-existent word (via Oregon State University). For example, John Oliver does political comedy, but why say both those words when "politacomedy" will do? Another example of would be any celebrity couple name like Bennifer or Brangelina.
It's never seemed quite fair, but even less so now that we've learned that politicomic wordsmith, John Oliver, wishes people would just stop already with the inflation-related portmanteaus, starting with the ones related to food. Oliver specifically takes issue with "lunchflation," "boozeflation," and "milkflation," but there's one that he finds more irritating than the rest. "It is honestly hard to think of a more unpleasant portmanteau than 'meatflation,'" Oliver remarked (via Youtube). "It sounds less like an economic phenomenon and more like a slang term for ...," well, you get the point. No word on whether he's cool with stagflation or shrinkflation, but frankly, can anyone say they are?