GBBO's Prue Leith's Favorite Comfort Food Isn't What You Think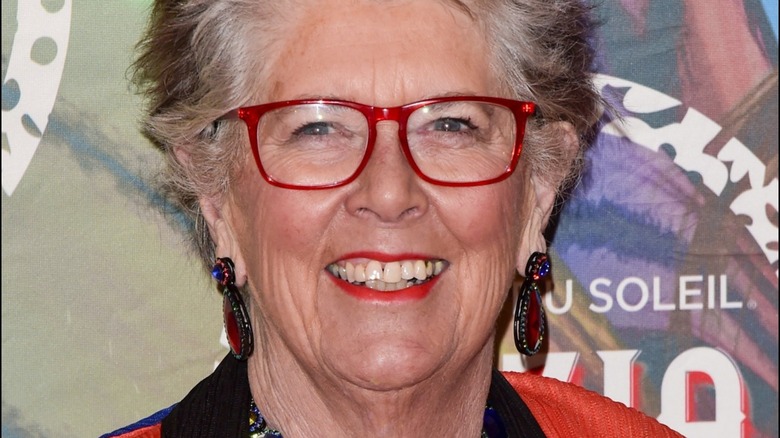 Stuart C. Wilson/Getty
Spending day after day tasting and judging fresh bakes from some of the best home bakers in the U.K. sounds like a dream job. For restaurateur and chef Prue Leith, that dream has come true as a co-judge of "The Great British Baking Show" since 2017. The duo will make their way across the Atlantic as it has recently been announced that Leith and her co-star, Paul Hollywood, will bring their expert judging to "The Great American Baking Show."
A fount of knowledge on cakes, biscuits, and chocolate, the "GBBO" judge might be expected to have a major sweet tooth — especially after watching her and Hollywood sample decadent bakes done by the dozens of bakers who have graced the big tent week after week. However, Leith prefers savory over sugary (per The Independent).
Before her time on the feel-good baking show, Leith had culinary world success spanning catering, cookbooks, a Michelin star-level restaurant, and recently, judging. With such a varied career in the food industry, she enjoys foods fit for all different palates, not just sweet bakes.
Leith is a fan of savory foods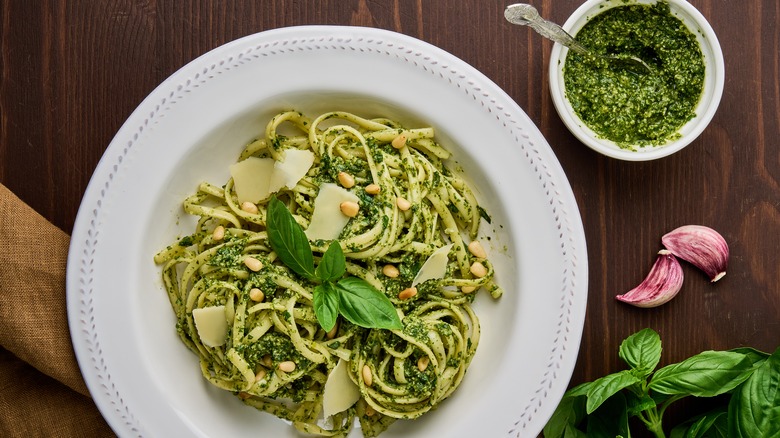 Nata Bene/Shutterstock
In a recent interview with Hello!, Prue Leith revealed that she's much more of a savory cook than a baker. Comfort food for her is pasta with wild garlic pesto. She enjoys gathering wild garlic from the woods near her home when it's in season, and she's constantly making homemade pesto out of the hand-picked vegetable. If not whipping up freshly foraged pesto, Leith uses the garlic to make garlic salt to season lots of food, including hard-boiled eggs.
While the "GBBO" judge's go-to comfort food is savory, that doesn't mean she doesn't get a sweet craving now and then. When baking, Leith's secret to making the perfect cake is simple but ensures her cakes are perfect every time. She also absolutely loves the River Café's lemon and polenta cake. Gluten-free and flourless, Leith says the cake is rich in lemon flavor. Another favorite sweet baking activity, if she has time, is making cinnamon buns or whirls. Still, though she does enjoy a good sweet treat now and then, there is one British dessert Leith can't stand.