People With Allergies Might Want To Avoid Amy's Kitchen, According To TikTok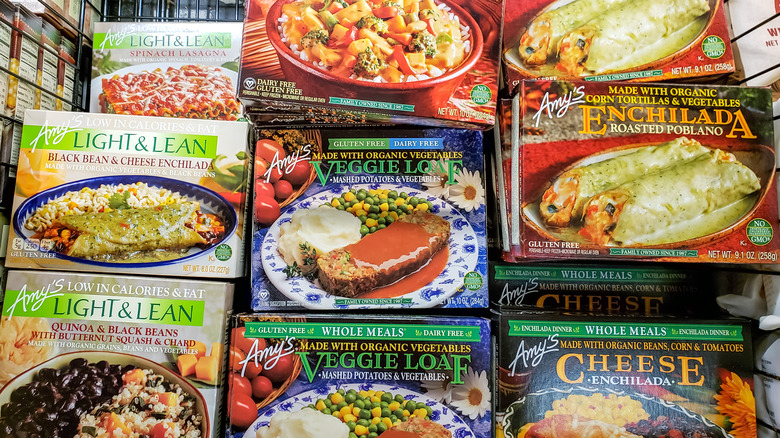 The Image Party/Shutterstock
Dealing with food allergies can be a real pain, especially when you're looking for frozen or otherwise ready-to-eat foods that won't trigger an allergic reaction. And Amy's Kitchen has always prided itself on providing a range of foods that are "organic for all," with a variety of items designed to be specialty diet-friendly. The brand's FAQs on its website boast it offers more than 120 vegan options and more than 100 gluten-free products. 
In other words, if you're looking for a ready-to-eat meal — from top-ranked canned soup to frozen enchiladas — that won't cause an allergic reaction or require you to give up your veganism for the day, you likely thought you could find it with Amy's Kitchen.
However, issues for the brand have called all of the above into question. In January, CBS News reported that Amy's Kitchen issued a recall for its Vegan Organic Rice Mac and Cheeze for a mislabeling mistake. The brand stated that a particular run of the product "could" contain real dairy, making the product undesirable or even unsafe for those following a dairy-free diet. Now, a self-identified former quality control employee for the company is speaking out on TikTok with even more worrisome news for those with allergies.
Amy's Kitchen products may be unsuitable for those with dietary restrictions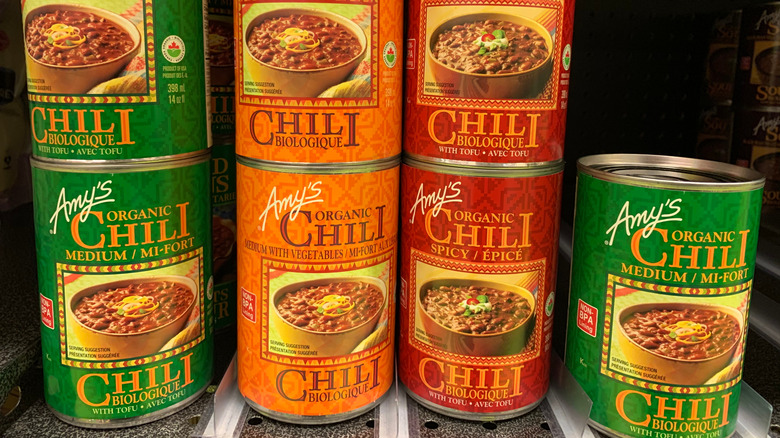 Jenari/Shutterstock
A March 10 TikTok video from user el_toxico_95, in which they say that they're a former quality control employee for Amy's Kitchen, notes the potential dangers of eating Amy's Kitchen products if you're following a specific diet, using hashtags such as #notapproved and #dontdoit. 
In the video, they say, "They treat the allergens like a Mexican mother who doesn't believe that people are allergic to things. Just like 'mm, are you really, though?' And that's the least of your problems. I can't really talk about it because I signed an NDA when I quit."
Commenters on the platform chimed in with their own thoughts, such as "I'm not surprised! Lately there are pictures of rocks being found in their food lol!" Other commenters reported experiencing allergic reactions after eating foods specifically labeled gluten-free or non-dairy. In response, the original poster noted, "They definitely do not follow FDA codes unless they are being audited." So, the next time you grab a can or box of an Amy's product off the grocery store shelf, you might want to think twice if you have a severe food allergy.