What Happened To Frywall After Shark Tank?
There have been several kitchen tools featured on "Shark Tank" and appearing on the show is one way to ensure publicity for a business. Whether that publicity is good or bad is decided by the success of your pitch. According to The Hustle Story, the success rate of businesses appearing on the show is around 94% with only 6% going out of business and 20% operating, though not for a profit. Per Shark Tank Blog, the show garners 8 million viewers a week, which creates a buzz on social media.
For those unaware, "Shark Tank" follows a team of investors as they decide which companies and entrepreneurs to help fund. Along with guests, the sharks include Daymond John, Robert Herjavec, Barbara Corcoran, Mark Cuban, Kevin O' Leary, and Lori Greiner. Many pitches are taped but only a few are shown, and business teams are only notified weeks before the episode date. This was likely the case with Frywall, which appeared on the show in January 2018.
Splatter be gone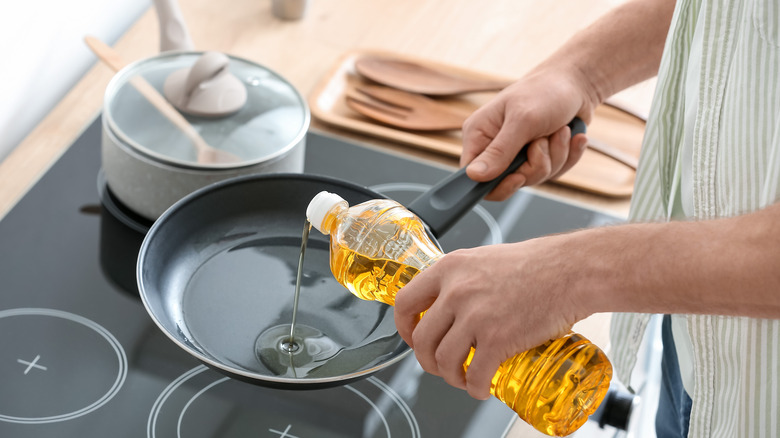 Pixel-Shot/Shutterstock
Per Frywall, the handy kitchen tool fits on a skillet or frying pan to capture liquid splatter, keeping the surroundings clean and reducing injury risk. It seeks to solve the issue anyone who relies on this trick to stop splattering oil tries to avoid. It's made of silicone and can be exposed to temperatures as high as 450 degrees Fahrenheit. Per Shark Tank Blog, owner Yair Reiner had the idea to create the product while cleaning up after frying a duck breast.
The Frywall company appeared on Season 9 of "Shark Tank" in January 2018. During the episode, Reiner asked for $100,000 for a 10% stake in his company. After handing the sharks a sample, Reiner and the investors began discussing numbers. He reveals that the product, which sells for $25, only costs $5.50 to make and is sold on his website and in retail stores. At that point, many sharks, including O'Leary, John, and Greiner, were interested in the product and began to make offers.
Frywall for All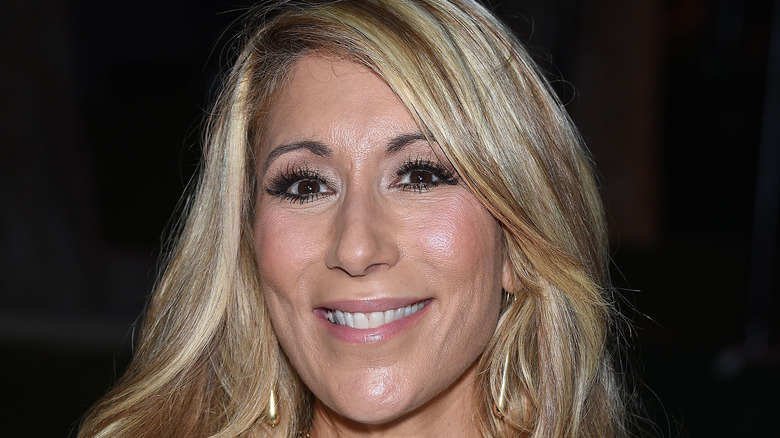 DFree/Shutterstock
After three offers, Yair Reiner decided to accept Lori Greiner's offer of $100,000 for 10% of the company — exactly what Reiner was searching for, per Shark Tank Blog. Today, the company has exceeded $1.5 million in revenue, and according to Pinoy Money Talk, the product has been tested on many TV shows since. It was also favorably reviewed by Cook's Illustrated. If you want to try the Frywall, you can find it in big box stores such as Walmart and Bed Bath and Beyond. It comes in five sizes to fit various pans (via Frywall).
Beyond just making a deal with the entrepreneur, Greiner also gave the product significant praise. She handed Reiner a piece of gold and explained, "This is my golden ticket, it's real gold. The golden ticket goes to my favorite product I've seen," per CNBC. Suffice to say, if Lori Greiner feels that strongly about your company, it will probably do just fine.