José Andrés' Pro Tip For Making Guacamole On A Budget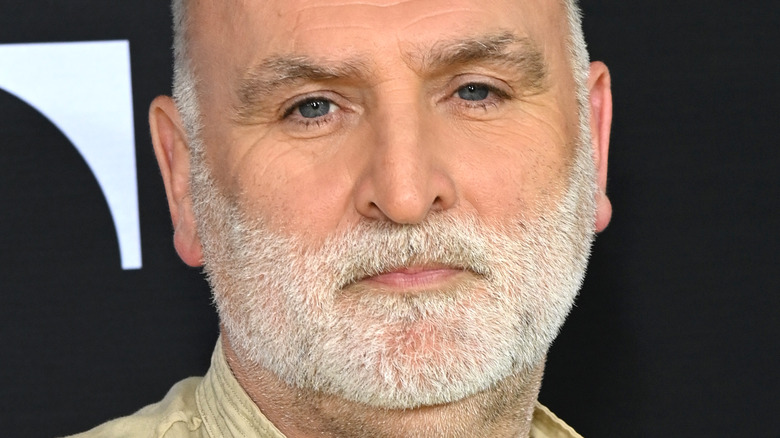 Bryan Bedder/Getty Images
News of record-high inflation and soaring prices of food have been concerning Americans since earlier this year. Grocery bills are skyrocketing, fast food chains are struggling, and even celebrity chefs like Gordon Ramsay are stressed about the rising costs of running a restaurant. Amidst the growing concern over inflation, television personality and Republican candidate for the Pennsylvania senate Dr. Mehmet Oz (or Dr. Oz, as he's famously known), posted a video taking a dig at the soaring prices of food under President Joe Biden's administration.
On a seemingly regular grocery run at "Wegners" — a goofed-up mix of Redner's and Wagman's — Dr. Oz is shocked at just how much his five-item grocery basket filled with ingredients to make a French crudité platter comes up to. Oz is particularly baffled at the $4 price tag on a container of store-bought guacamole and another $6 for salsa.
Although the video was originally posted in April 2022, the doctor's expensive grocery run has resurfaced on the internet once again. Not only are fans mocking the mistaken name of the supermarket, but several fans and prominent personalities think that Dr. Oz doesn't know how to shop for groceries on a budget at all (via HuffPost). Even chef José Andrés has piped in with a piece of advice for the "The Dr. Oz Show" host and a trick for everyone to save some bucks on guac.
Use less avocados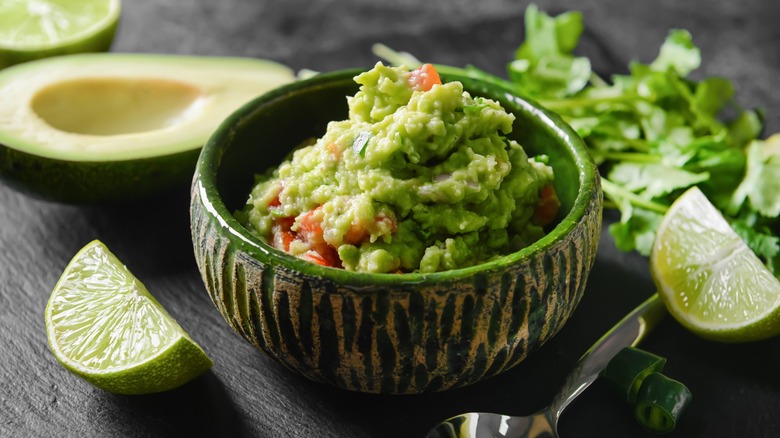 Pixel-Shot/Shutterstock
In response to the overpriced grocery run, Spanish chef José Andrés took to Twitter to invite Dr. Oz on a budget shopping trip with him: "I'm inviting you to come with me and shop together! Buy the avocado+tomatoes you can make the guacamole+salsa for 2$ and you can make great vegetable fried rice for 12 people! Less than 1$ per person." When fans wondered where Andrés bought his avocados from to be able to make a bowl of guac for two dollars, the chef had a clever trick to share.
Acknowledging how costly avocados can be these days, Andrés tweeted that there was still a way to make guacamole at home that would be cheaper than the four dollars that Dr. Oz paid for his at the store. The trick? Use less avocado and more of everything else. "If you add a tone of cilantro, tomatillo, onion, you can make a delicious guacamole, bigger and cheaper," he wrote.
It turns out, the World Central Kitchen founder isn't the only one to use this ingenious trick. One Twitter user replied saying that this has long been a tip passed on by their mother-in-law, who dilutes avocados with cooked zucchini to make guacamole on a budget. Cooked zucchini, they say, "gives it bulk without sacrificing flavor or texture." Or if you absolutely must have an avocado-loaded guac, netizens suggest looking out for local grocery stores that sell avocados for cheaper. Or, if you have a green thumb and the space to do so, consider growing the fruit yourself.