The Dish Ryan Gosling Could Eat Every Single Day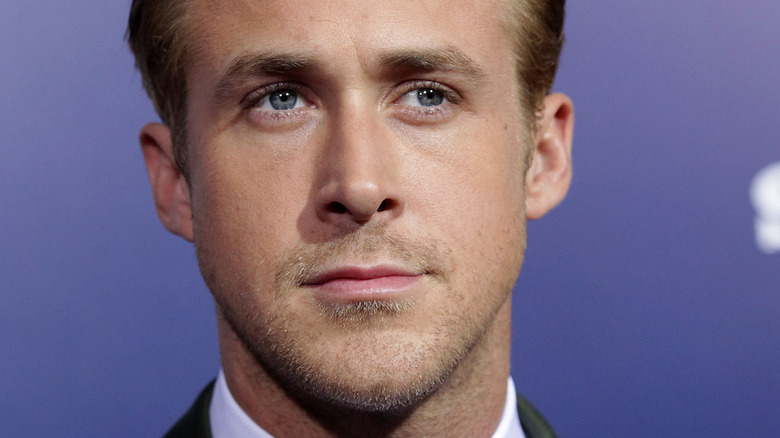 DFree/Shutterstock
Ryan Gosling is here to stay ever since his breakout role in Nick Cassavetes' "The Notebook" in 2004. The beloved romance movie was based on Nicholas Sparks' novel of the same name, where Gosling and his co-star Rachel McAdams played a couple who fall in love and become "separated because of their social differences" (via IMDb). 
Forbes reports that the actor's 2022 movie "The Gray Man" held the No. 1 position on Netflix for the "first eight days," and Gosling's other projects include "Wolfman," "Project Hail Mary," and Greta Gerwig's "Barbie," which is based on the mega-famous beloved doll (via Vogue). In "Barbie," Gosling will play the doll's boyfriend, Ken, which means that exercising and following a strict diet were part of his preparation, per ET Online.
Men's Journal revealed that Gosling previously ate "bananas and protein shakes" to prepare for his role in the 2011 movie "Crazy, Stupid, Love." While Emma Stone revealed to Vanity Fair that Gosling has an obsession with Twizzlers, the actor also has a favorite dish that he could eat every single day. However, it's probably not the best choice when preparing for the role of Ken.
Gosling's love for arroz con leche made by his mother-in-law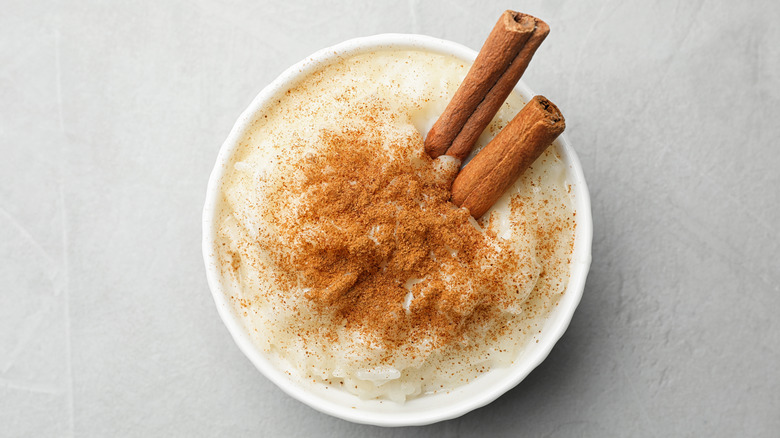 New Africa/Shutterstock
In an interview with Netflix's Latin America YouTube channel promoting "The Gray Man," Gosling revealed his beloved dish to be arroz con leche. It's not just any arroz con leche, but the one made by his partner Eva Mendes' mother, who comes from a Cuban background (per Hola). In the interview, Gosling affectionately describes the dish as "an angel crying on your tongue." Wow, talk about enticement for all of us to try it out. Arroz con leche is popular in Latin America and Spain and usually consists of rice, milk, water, sugar, and cinnamon. It can also be enriched with vanilla and raisins if desired (via New York Times). 
Arroz con leche is not your ordinary rice pudding. Tastes Better From Scratch says that "American rice pudding usually uses leftover rice," while arroz con leche is made by cooking rice in a mixture of milk and cinnamon, often with the addition of condensed milk. The combination of these ingredients is pretty versatile as the dessert can be served warm or enjoyed cold as a refreshing treat. We'll try making an easy arroz con leche recipe, and then we can only hope that angels will also be crying on our tongues.